Leonardo.ai Coupon - ✅ 100% Verified Deals December 2023
by

Pathaksa Tongpitak
- Fact checked
by

Megumi Yoshida
Leonardo.ai is the #1 AI art generator to create visually stunning , production-ready assets for your projects.
Today's coupons and deals on Leonardo.ai valid from December till January 2024
Leonardo.ai Coupons & Promo Highlights 2023
Discover the greatest Leonardo.ai coupon code or deal as of December 8th 2023. Plus, we list all other 7 Leonardo.ai coupons, deals and promotions for maximum discount on your monthly or yearly subscription.
🎁 Free Credits ➜ 150 Daily Generations
We're pleased to say Leonardo.ai offers 150 Daily Generations for each new member, so subscribe today while you can still take advantage of the free credits.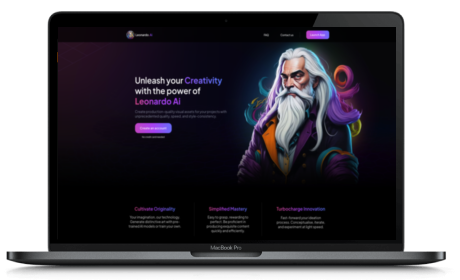 Leonardo.ai Coupon Offers
Leonardo.ai Coupon Offer Details
Leonardo.ai Promo Code Details
Leonardo.ai Coupon Deal
$144 Yearly Discount on Leonardeo.ai (Maestro Plan) + 150 Credits Free Every Month
AW20
Leonardo.ai Coupon Offer
Save $72 on Leonardeo.ai (Artisan Yearly Plan)
AW20
Leonardo.ai Coupon Deal
Save $24 on Leonardeo.ai (Apprentice Yearly Plan)
AW20
Leonardo.ai Coupon Deal
Free Leonardo.ai Account with 150 Generations Per Day
AW20
Leonardo.ai Sign up Bonus
Enjoy 150 Daily Generations when you join Leonardo.ai
ACTIVATE DEAL
Leonardo.ai Cheapest Plan
Sign up now for Leonardo.ai at $12/mo
ACTIVATE DEAL
Leonardo.ai Yearly Discount
20% discount on Leonardo.ai (Yearly Plan)
ACTIVATE DEAL
Claim 150 Daily Generations
🛍 20% Yearly Savings
If you're a routine Leonardo.ai user and like it enough that you'll commit for 365 days, take advantage of the massive 20% price cut per annum for Leonardo.ai.
Leonardo.ai Coupon Review 2023
Welcome to our comprehensive and detailed Leonardo.ai review. Inside, you'll find screenshots showcasing all its features, along with exclusive coupons and special offers as a bonus. Learn everything you need to know about Leonardo.ai, including its functions, why it's essential for your online affiliate marketing campaigns, and how to make the most of the Leonardo.ai coupon.
Leonardo.ai offers a free plan and multiple paid plans: Apprentice, Artisan and Maestro.
The models are like AI trained templates which has specific characteristics for the end-result of your image generation.
Currently, you can choose from the following twenty models:
PhotoReal - Leonardo PhotoReal is our latest innovation, a powerful pipeline designed to generate hyper-realistic photos and lifelike portraits.
DreamShaper v7 - Lykon is back with another update. This model is great at a range of different styles.
3D Animation Style - Great at 3D film vibes (Pixar-like), capable of complex scenes with rich color. Storyboard time!
Anime Pastel Dream - Pastel anime styling. Use with PMv3 and the anime preset for incredible range. Model by Lykon.
RPG v5 - Anashel returns with another great model, specialising in RPG characters of all kinds.
Absolute Reality v1.6 - A photorealistic style model from Lykon. Great at all sorts of photorealism.
Deliberate 1.1 - A powerful model created by XpucT that is great for both photorealism and artistic creations.
Leonardo Diffusion - A model with incredible shading and contrast, great at both photos and artistic styles, by cac0e.
Luna - Magical mystery creature.
Isometric Sci-fi Buildings - Great at creating sci-fi buildings of varying themes. Append the word isometric to your prompt to ensure an isometric view.
Paper art style

- Japan village paper art

Cute Animal Characters

- Perfect for creating adorable and cute animal characters - loveable and playful designs.
Vintage Style Photography - This model can generate a broad range of imagery with a vintage style as if it was taken from a film camera.
Spirit Creatures - From whimsical fairy-like beings to mythical creatures, create unique cute spirit characters.
Pixel Art - A pixel art model that's trained on headshots, but is surprisingly flexible with all sorts of subjects.

Character Portraits

- A model that's for creating awesome RPG characters of varying classes in a consistent style.

Isometric Fantasy

- Great at creating sci-fi buildings of varying themes. Append the word isometric to your prompt to ensure an isometric view.

Illustration V2

- It is another model of artistic and illustrative images with different styles
Cute Characters -Create cute and charming game characters, perfect for adding some whimsy to your game design.
Shields

- Create a variety of impressively varied and detailed shield designs. Allows for an incredible range of material types.

Amulets - Create unique and intricate amulets, jewellery and more. Try loading up the prompt terms to steer it in interesting directions.
Magic Items - Create a wide range of magical items like weapons, shields, boots, books. Very versatile.
Which such a broad range of models you can create almost any type of image which are currently trending, and the results are marvellous!
With the canvas editor, you can visually perfect details, tweak styles, add content, compose artwork, and make photomontages using inpainting to fill in missing areas and outpainting to extend beyond the original image.
Here's what you can do with the AI Canvas:
Upload an Image - To upload an image, you can choose a file from your local drive, your previous generations, or the Community Feed.
Selecting and Moving Elements - Use the 'Select' tool to move the generation frame, generated images, and other elements around the canvas.
Drawing a Mask or Easing an Image - Masking an area keeps some of the underlying subject and style, making it great for touch-ups. Erasing removes unwanted parts or readies the area for replacement.
Prompting and Generating - To generate a high-quality image, first think carefully about what you want it to contain. Craft a detailed, descriptive prompt using full sentences to spell out all the elements you would like to see. Specify the setting, characters, objects, colors, mood, style, or any other details that are important. You can also use the 'Negative Prompt' button to inform the AI of anything you do not want depicted, as an additional guardrail. Once satisfied with your prompt, go ahead and generate the image. You'll likely get multiple variations to choose from, so review them and select your favorite or cycle through more options using the arrow buttons below the frame until you find one that best matches your vision. Taking the time to compose a thoughtful prompt makes all the difference in getting an AI image generation that aligns closely with what you imagined.
Controlling Parameters - The model, number of images, image dimensions, guidance scale, step count, and tiling can be customized. The generated image outcome depends on tweaking these settings until you achieve the desired result.
Texture Generation (ALPHA)
New feature: Leonardo.ai Elements
Exciting news! ?

We are extremely proud to introduce Elements – The latest evolution of https://t.co/LlErGl3jwe for those who seek intricate control over their artistic vision! ?️✨

Let's dive in! ??? pic.twitter.com/mLdPpkxLjy

— Leonardo.Ai (@LeonardoAi_) September 29, 2023
Leonardo.ai Details
| | |
| --- | --- |
| Primary Category | AI Image Generator |
| Secondary Category | AI Content Generators |
| Website | https://leonardo.ai/ |
| Affiliate Program | Available |
| Monthly visits | 13700K |
Screenshot of Leonardo.ai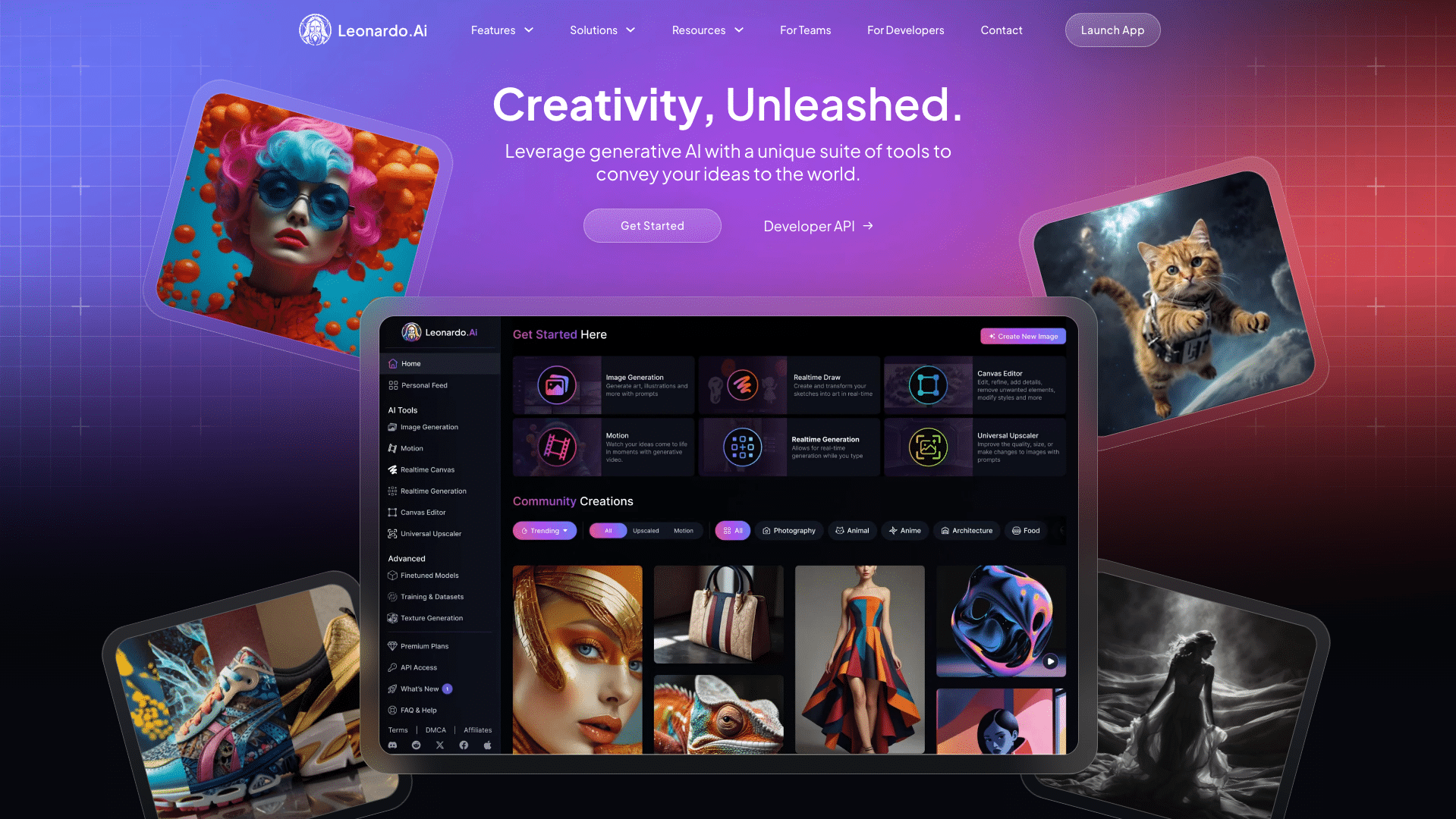 🎁 Join Leonardo.ai today and receive 150 Daily Generations for free!
FAQ About Leonardo.ai Coupons & Deals
How many Leonardo.ai coupons can I claim?
💡 You can only enter 1 Leonardo.ai coupon per account. Our coupons can be redeemed for an unlimited amount unless specified otherwise, so you can share it with your friends and they will also get the discount or free trial.
Do you have a Leonardo.ai coupon/deal for free credits or a trial?
✅ Yes, luckily we have arranged some Leonardo.ai deals for a free trial/freemium account.
Check them out below:
Is there an unlimited plan available for Leonardo.ai?
🚫 Unfortunately, Leonardo.ai does not have an unlimited plan. However, here are some other tools that do have an Unlimited Plan:
Does Leonardo.ai have a yearly discount deal?
✅ Yes, you can save money on Leonardo.ai when you subscribe to a yearly plan.
Take a look right here:
Leonardo.ai Lifetime deal, does it exist?
🚫 Unfortunately, Leonardo.ai does not have any lifetime deal. Any site that claims to have it are bogus. Any Leonardo.ai lifetime deal promotion is fake and dishonest sites use it as a bait to get you clicking on their affiliate links.
Is there any special offer or bonus when I sign up for Leonardo.ai?
✅ Yes, you can take advantage of our special offer when you sign up for Leonardo.ai.
Take advantage of it here:
Does Leonardo.ai have a special promotion for students?
🚫 Unfortunately, Leonardo.ai does not have a promotion for students.
Is there an expiry date on the Leonardo.ai coupon?
💡 With the exception of season offers, all of our promo deals and coupons for Leonardo.ai are available for an unlimited amount of time and do not expire.
Does Leonardo.ai offer a money back guarantee?
🚫 Unfortunately, Leonardo.ai does not publicly disclose that they have money back guarantee. However, you could still ask them nicely for a refund, if you are not satisfied with their service.
Can I use the Leonardo.ai coupon without entering my credit card details?
✅ Yes, you do not need to enter your payment details to take advantage of the free credits/trial.
Am I allowed to share the Leonardo.ai coupon with my friend?
✅ Yes, you can share the Leonardo.ai coupon with anyone you like and as many times as you want. It is allowed and the coupon is not exclusively for one person.
Can I pay with Paypal for a Leonardo.ai subscription?
🚫 No, unfortunately Leonardo.ai does not accept PayPal payments.
How can I confirm that the Leonardo.ai coupon is valid, without having to pay?
💡 When you enter the coupon, you instantly see a confirmation that it is valid. At this stage, you do not have to enter any payment details. Sometimes, it will immediately show the discount on the page when you open one of our special offer links.
Can I combine Leonardo.ai coupons to get more discounts?
🚫 No, you can only use one Leonardo.ai coupon at a time. However, you can stack the coupon on a yearly discount to save even more on Leonardo.ai.
Does Leonardo.ai have an affiliate program?
✅ Yes,you can create an account with Leonardo.ai, then verify your email. Once you are logged in, look for the "Affiliate Program" website. Sometimes it's called "Referral Program" or "Partner Program".
I have a question about Leonardo.ai, can you help me?
✅ Sure, just submit your question on our contact page and we will get back to you as soon as possible.
Is it possible to submit a coupon or special promotion for Leonardo.ai?
✅ Definitely, you can use the form below to submit your coupon for Leonardo.ai. We kindly request you to submit only valid coupons. If you are the site owner and would like to be listed with your app/service, you can use the contact form and we'll be in touch with you.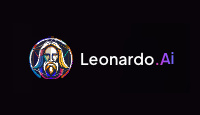 Join the Leonardo.ai Affiliate Program by creating an a
...More
Join the Leonardo.ai Affiliate Program by creating an account, then:
Verify your email address, and login
Go to the "Affiliate Program" which you can find in the footer links or under "Account" profile.
If you can't find it try looking for "Referral Program" or "Partner Program"
Less
🎁 Get 20% Off Leonardo.ai with an Annual Subscription Today!
😭Wait!
Before you go, here's an exclusive Leonardo.ai coupon just for you 👇