Copy.ai Coupon - ✅ 100% Verified Deals December 2023
by

Pathaksa Tongpitak
- Fact checked
by

Megumi Yoshida
Copy.ai is an AI-powered writing tool that helps users generate high-quality content in seconds. With Copy.ai, you can easily create articles, product descriptions, social media posts, and more. The tool uses advanced machine learning algorithms to understand your writing style and generate content that matches your tone and voice. Copy.ai is the perfect solution for writers, marketers, and businesses looking to save time and improve their content creation process.
Try out 2,000 words for free, with 40+ prompt templates to generate your copy now!
Today's coupons and deals on Copy.ai valid from December till January 2024
Copy.ai Coupons & Promo Highlights 2023
Discover the best Copy.ai coupon code or promo as of December 8th 2023. Plus, we list all other 4 Copy.ai coupons, freemium accounts and offers for huge discount on your monthly or yearly plan.
🎁 Free Credits ➜ 2000 Word Credits
Luckily, Copy.ai offers 2000 Word Credits for every new user, so make sure to sign up now while the free credits offer is still ongoing.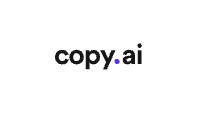 Copy.ai Coupon Offers
Copy.ai Coupon Offer Details
Copy.ai Promo Code Details
Copy.ai Free Credits
CopyAi - 2,000 Free Word Credits Per Month (Forever)
ACTIVATE DEAL
Copy.ai Yearly Discount
Copy.ai - 25% Discount on Yearly Plan
ACTIVATE DEAL
Copy.ai Free Trial Offer
2,000 Words CopyAi Trial
ACTIVATE DEAL
Copy.ai Unlimited Deal
$15 CopyAi Day Pass - Unlimited Words for 24 hours
ACTIVATE DEAL
Claim 2000 Word Credits
🛍 25% Yearly Savings
At last, if you often go with Copy.ai and are happy enough to commit for one year, take advantage of the huge 25% savings per year for Copy.ai.
Copy.ai Coupon Review 2023
Welcome to our comprehensive and detailed Copy.ai review. Inside, you'll find screenshots showcasing all its features, along with exclusive coupons and special offers as a bonus. Learn everything you need to know about Copy.ai, including its functions, why it's essential for your online affiliate marketing campaigns, and how to make the most of the Copy.ai coupon.
How to get 30% discount on Copy.ai (hidden deal, no coupon needed)
Step #1: Create a Copy.ai account using this link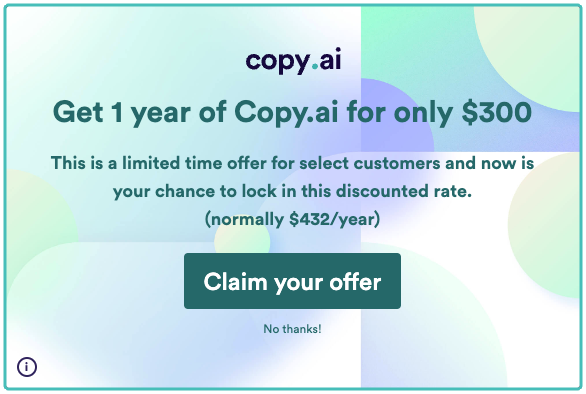 Step #2: Wait 3 days, do not subscribe to anything
Step #3: Log into your copy.ai account, and they will offer you 1 year of Copy.ai for only $300, that is a $132 discount on the normal price of $432
How to get unlimited words for 24 hours on Copy.ai (no coupon needed)
Step #1:Create a Copy.ai account using this link
Step #2: Click on the button "Upgrade to Pro" in the the top right corner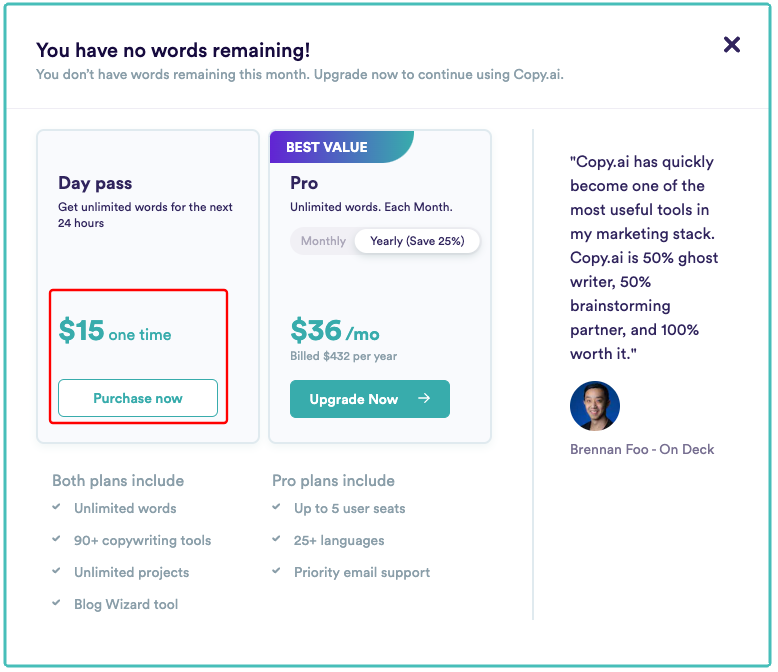 Step #3: Choose "Day pass" to pay a one time fee of $15 that gives you:
Unlimited words
90+ copywriting tools
Unlimited projects
Blog Wizard tool
Access for the next 24 hours
Make sure you are well prepared so that you can benefit the most while using Copy.ai for the next 24 hours without worrying about depleting word credits.
Copy.ai has a free plan, a paid Pro plan and an Enterprise.
Try Copy.ai Pro plan for free with 7 day trial
Save 25% with Copy.ai by switching to yearly billing.
Copy.ai has over 40+ prompt templates that you can use for your copywriting projects.
Blog Post Wizard- Jump into a whole first draft of your blog post in 5 minutes
Write Blog Intro- Writing a blog? Create a compelling intro to get your blog going
Write Blog Outline - Start your blog with an outline of the topic, research, and resources to get started
Write Blog Section

-

Write a full section of your blog in seconds!

Discount Or Special Promotion

-

Have something special to offer your customers? Use social media to spread the word!

Social Media Bio-

Create a short bio that engages your audience!

Share Tips And Knowledge-

Share a trick or a tip. Build your brand as an expert in your industry.

Seasonal / Holiday-

Stay top of mind! Create a thematic post for the various holidays and special events.

Showcase A Customer Or Testimonial-

Let your customers do the talking and post a testimonial on social media!

Welcome / Confirmation Email-

Give a warm welcome to your new customer or subscriber!

Motivational Quote-

Need a boost? Create a motivational quote for your audience!

Coupon / Discount Email-

Boost sales with a promotional email!

Recurring Email Newsletter-

Keep your customers coming back! Send them regular updates with a newsletter.

Testimonial Email-

Share customer success stories with your customers to encourage them to do business with you.

Event Promotion Email-

Have an event coming up? Tell your potential customers about it via an email!

Cold Outreach Email-

Reach out to new leads and prospects with a cold outreach email.

Sales Landing Page-

Copy to drive traffic to your website and generate leads.

About Us Copy-

Tell your customers about your story and how you got started!

Freestyle-

Command a flexible AI to generate anything you need written.

Job Description-

Need to hire? Find the words to attract your ideal candidate!

Case Study Overview-

Spotlight a customer to demonstrate great results using your products or services.

Case Study Problem Statement-

Share the problems your customer had before using your product.

Case Study Solution Statement-

Explain exactly how you helped your customer solve a problem.

Case Study Result Statement-

Share the amazing results you've achieved with a customer!

Intro To A Video Script-

Produce an engaging video script to showcase your product or service!

Youtube Video Description-

Create a compelling description to help your video go viral.

Youtube Channel Description-

Use the YouTube channel description to tell people about your business, products, and services.

Share Latest Video On Social Media-

Create a post to share your latest video on social media!

Event Recap Email-

Send a wrap-up email to your customers after an event.

Event Recap-

Engage your existing customers and prospects by sharing stories from the event!

Highlight Product Or Service Benefit-

Let your customers know how your business can help them!

Build Anticipation / Launch New Product-

Create a post to build anticipation for an upcoming event or new product launch.

Share A Secret-

Engage your customers by sharing a secret tip, recipe or other fun tidbit.

Contest Or Giveaway Promotion-

Get people engaged with a contest or giveaway!

Build Anticipation / Launch New Product Email-

Have a new product or service? Create an email to build anticipation and inform your customers.

Contest / Giveaway Email-

Want to generate buzz for your business? Try running a contest!

Seasonal / Holiday Email-

A major holiday or event is coming up. Let your customers know what you have going on!

Event Promotion-

Get the word out! Create a post to promote your event.

Rejection Letter-

Need to turn someone down? Write a polite letter to do it softly!

Hiring Blurb-

Share your job on social media and other channels!

Ask An Expert-

Create the perfect cold message to send to an expert!

Song Lyrics-

Brainstorm and write catchy song lyrics!

Short Story-

Need plot inspiration? Write a story that keeps your readers engaged!

Dating Profile-

Make your profile stand out! Create a witty or funny dating profile!

Wedding Vows-

Struggle to express your love? Find the perfect words for your future spouse!
Copy.ai Details
| | |
| --- | --- |
| Primary Category | AI Content Generators |
| Secondary Category | Copywriting |
| Website | https://www.copy.ai/ |
| Affiliate Program | Available |
| Monthly visits | 3600K |
🎁 Supercharge your performance with Copy.ai - 2000 Word Credits included!
FAQ About Copy.ai Coupons & Deals
How many Copy.ai coupons can I claim?
💡 You can only enter 1 Copy.ai coupon per account. Our coupons can be redeemed for an unlimited amount unless specified otherwise, so you can share it with your friends and they will also get the discount or free trial.
Do you have a Copy.ai coupon/deal for free credits or a trial?
✅ Yes, luckily we have arranged some Copy.ai deals for a free trial/freemium account.
Check them out below:
Is there an unlimited plan available for Copy.ai?
✅ Yes! Copy.ai is one of the few tools that have an unlimited plan.
Grab it here:
Does Copy.ai have a yearly discount deal?
✅ Yes, you can save money on Copy.ai when you subscribe to a yearly plan.
Take a look right here:
Copy.ai Lifetime deal, does it exist?
🚫 Unfortunately, Copy.ai does not have any lifetime deal. Any site that claims to have it are bogus. Any Copy.ai lifetime deal promotion is fake and dishonest sites use it as a bait to get you clicking on their affiliate links.
Is there any special offer or bonus when I sign up for Copy.ai?
🚫 Unfortunately, Copy.ai does not have a promotion when you sign up.
Does Copy.ai have a special promotion for students?
🚫 Unfortunately, Copy.ai does not have a promotion for students.
Is there an expiry date on the Copy.ai coupon?
💡 With the exception of season offers, all of our promo deals and coupons for Copy.ai are available for an unlimited amount of time and do not expire.
Does Copy.ai offer a money back guarantee?
🚫 Unfortunately, Copy.ai does not publicly disclose that they have money back guarantee. However, you could still ask them nicely for a refund, if you are not satisfied with their service.
Can I use the Copy.ai coupon without entering my credit card details?
✅ Yes, you do not need to enter your payment details to take advantage of the free credits/trial.
Am I allowed to share the Copy.ai coupon with my friend?
✅ Yes, you can share the Copy.ai coupon with anyone you like and as many times as you want. It is allowed and the coupon is not exclusively for one person.
Can I pay with Paypal for a Copy.ai subscription?
🚫 No, unfortunately Copy.ai does not accept PayPal payments.
How can I confirm that the Copy.ai coupon is valid, without having to pay?
💡 When you enter the coupon, you instantly see a confirmation that it is valid. At this stage, you do not have to enter any payment details. Sometimes, it will immediately show the discount on the page when you open one of our special offer links.
Can I combine Copy.ai coupons to get more discounts?
🚫 No, you can only use one Copy.ai coupon at a time. However, you can stack the coupon on a yearly discount to save even more on Copy.ai.
Does Copy.ai have an affiliate program?
✅ Yes,you can create an account with Copy.ai, then verify your email. Once you are logged in, look for the "Affiliate Program" website. Sometimes it's called "Referral Program" or "Partner Program".
I have a question about Copy.ai, can you help me?
✅ Sure, just submit your question on our contact page and we will get back to you as soon as possible.
Is it possible to submit a coupon or special promotion for Copy.ai?
✅ Definitely, you can use the form below to submit your coupon for Copy.ai. We kindly request you to submit only valid coupons. If you are the site owner and would like to be listed with your app/service, you can use the contact form and we'll be in touch with you.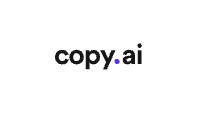 Join the Copy.ai Affiliate Program by creating an accou
...More
Join the Copy.ai Affiliate Program by creating an account, then:
Verify your email address, and login
Go to the "Affiliate Program" which you can find in the footer links or under "Account" profile.
If you can't find it try looking for "Referral Program" or "Partner Program"
Less
🎁 Get More for Your Money with 25% Off Copy.ai Yearly Subscription
😭Before you disappear
grab this Copy.ai coupon for money off a future purchase 👇