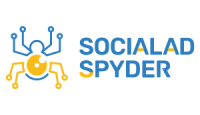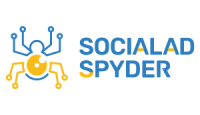 Use our coupon AW15 to get 20% discount on any SocialAdSpyder plan
Copy this code and use at checkout
20% Discount on any SocialAdSpyder plan
Expires: N/A
Submitted: 11 months ago
---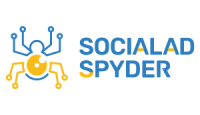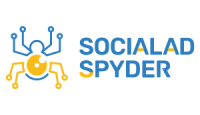 Use our link to take advantage of the 2-day risk free trial - no credit-card required!
Deal Activated, no coupon code required!
SocialAdSpyder - 2-day Risk Free Trial
Expires: N/A
Submitted: 11 months ago
---
Filters

You can filter by Ad Type, GEO, CTA, Platform, Engagement and more.
You can with keywords inside ads, landing pages, comments and more.
Professional - $49.99
Premium - $59.99
Enterprise - Custom Pricing
Taking the Premium plan enables advanced features:
1-click E-commerce
1-click Affiliate Filter
Advanced Searching
Daily Alerts
The Enterprise plan enables the following features:
Team Accounts
Single Sign On
Custom Integration
Dedicated Support Team
A SocialAdSpyder is a spy tool that allows users to monitor and analyze Facebook advertising campaigns of their competitors or businesses in their industry.
This type of tool is designed to help businesses gain insights on their competitors' advertising strategies and get a better understanding of the overall advertising landscape within their industry. The tool can gather data on the types of ads being run, the target audience, ad spend, and other metrics.
SocialAdSpyder spy tools can provide a wide range of features and functionalities, depending on the specific tool and its purpose. Some tools may offer real-time monitoring of ads, while others may provide historical data and trend analysis. The tool may also allow users to filter and sort the data based on various criteria, such as ad type, geographic location, and industry.
By using SocialAdSpyder spy tool, businesses can gain valuable information on successful campaigns and identify trends that can improve their own advertising efforts. It can also help businesses save time and money by avoiding unsuccessful advertising strategies and focusing on tactics that are more likely to deliver a positive return on investment.
Frequently Asked Questions (FAQ) About SocialAdSpyder
How many SocialAdSpyder coupons can I claim?
💡 You can only enter 1 SocialAdSpyder coupon per account.Our coupons can be redeemed for an unlimited amount, so you can share it with your friends and they will also get the discount or free trial.
Do you have a SocialAdSpyder coupon/deal for free credits or a trial?
✅ Yes, luckily we have arranged some SocialAdSpyder deals for a free trial.
Check them out below:
Does SocialAdSpyder have a yearly discount deal?
🚫 Unfortunately, SocialAdSpyder does not have a promotion that offers discount when you subscribe to a yearly plan.
Is there any special offer or bonus when I sign up for SocialAdSpyder?
🚫 Unfortunately, SocialAdSpyder does not have a promotion when you sign up.
Does SocialAdSpyder offer a money back guarantee?
🚫 Unfortunately, SocialAdSpyder does not publicly disclose that they have money back guarantee. However, you could still ask them nicely for a refund, if you are not satisfied with their service.
Is there an expiry date on the SocialAdSpyder coupon?
With the exception of season offers, all of our promo deals and coupons for SocialAdSpyder are available for an unlimited amount of time and do not expire.
Can I use the SocialAdSpyder coupon without entering my credit card details?
✅ Yes, you do not need to enter your payment details to take advantage of the free credits/trial.
Can I share the SocialAdSpyder coupon with my friend?
✅ Yes, you can share the SocialAdSpyder coupon with anyone you like and as many times as you want. It is allowed and the coupon is not exclusively for one person.
Do I need to have a Paypal account to redeem an SocialAdSpyder coupon?
🚫 No, you do not need a valid PayPal account in order to redeem an SocialAdSpyder coupon.
How can I confirm that the SocialAdSpyder coupon is valid, without having to pay?
💡 When you enter the coupon, you instantly see a confirmation that it is valid. At this stage, you do not have to enter any payment details. Sometimes, it will immediately show the discount on the page when you open one of our special offer links.
Can I combine SocialAdSpyder coupons to get more discounts?
🚫 No, you can only use one SocialAdSpyder coupon at a time.
I have a question about SocialAdSpyder, can you help me?
✅ Sure, just submit your question on our contact page and we will get back to you as soon as possible.
I would like to submit a coupon for SocialAdSpyder, is that possible?
✅ Definitely, you can use the form below to submit your coupon for SocialAdSpyder. We kindly request you to submit only valid coupons.
Back to top