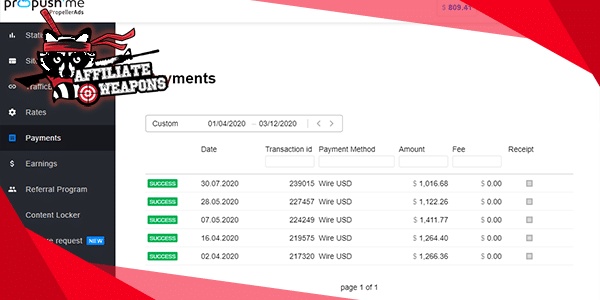 ProPush is a platform by PropellerAds. It allows you to monetize your traffic using Push Collection offers.
They have two models: CPS and RevShare.
To be able to run on CPS, you need 5,000 daily subscribers for a month, and then you can apply for a review of your traffic to get it enabled.
We started testing, and the results look promising.
These are the stats on the RevShare Model for the last two days:


It looks like it is an excellent alternative to Monetizer
Out of 22571 clicks, 2007 visitors subscribed to the Push Notification. The Conversion Rate is about 8.8%
How To Setup ProPush?
Step 1: First, you have to go to Sites and click on "Add Source".
You will then see two options:
Add website
Add the Landing page.
Most of you will use a lander, so you choose "Landing Page".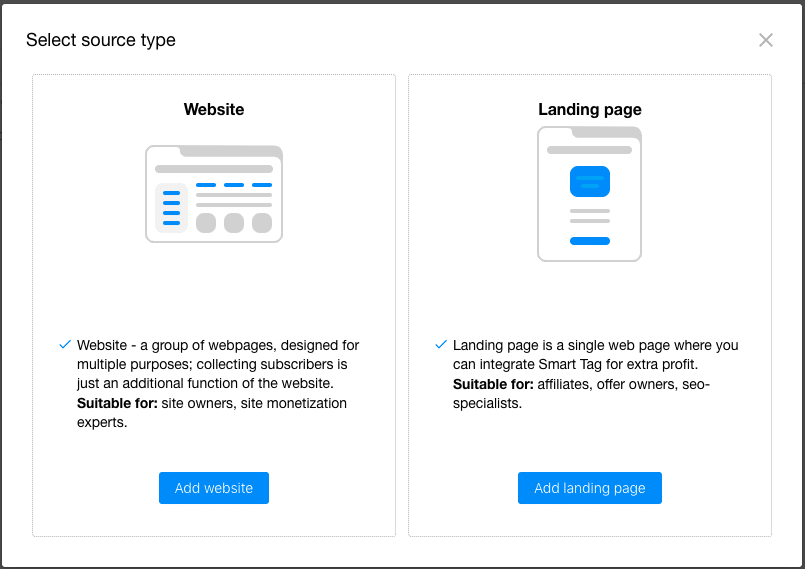 After you added a source, you have to wait for them to review your URL. I would suggest using a fake video player as a lander. They will always get approved, and it works best for collection push subscribers.
Step 2: Create a Smart Tag
Once your URL is approved, you open your site, and you create a Smart Tag.

Then you get two choices: RevShare and CPS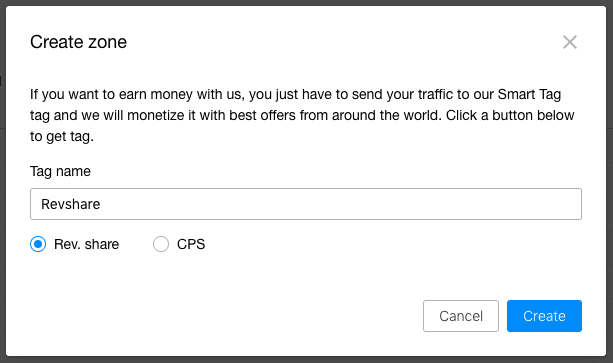 As a beginner, you will choose RevShare
Step 3: Upload Service Worker
Download the javascript service worker file to the root directory of your domain.

After you uploaded it, click on the Verification button to have it verified.
Step 4: Get tag code and add it to your site
First, make sure you enable "Setup TrafficBack to get extra monetization".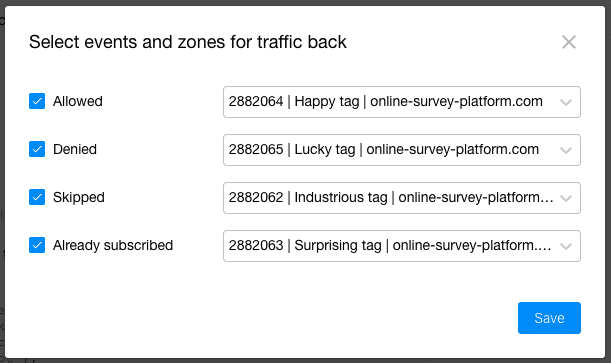 You enable all four events and then select a zone. If you don't have a zone you can create it within the dropdown.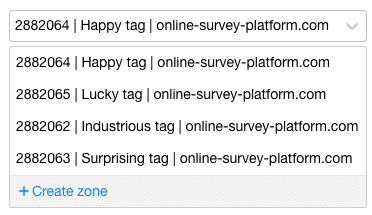 Once done, go ahead and copy the code and paste it on your landing page.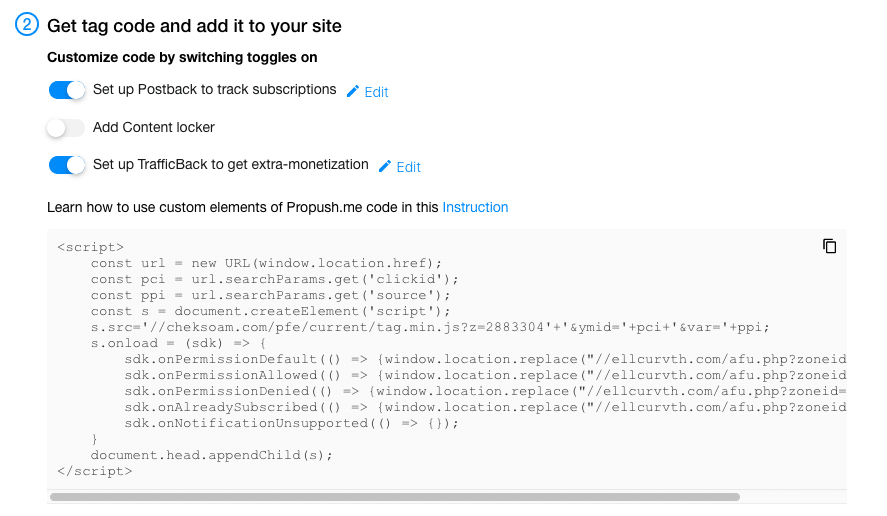 That's it; you're ready. Now you just send traffic, for example, using the back button redirect script.
Read about our post where we Earn Recurring Money Using the Back Button with Monetizer
We are currently splitting between Monetizer, ProPush, and DigitalPush.
In a few weeks, we will post the results of the split test.