GoHighLevel Coupon - ✅ 100% Verified Deals September 2023
Today's coupons and deals on GoHighLevel valid from September till October 2023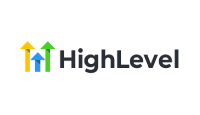 Join the GoHighLevel Affiliate Program by creating an a
...More
Join the GoHighLevel Affiliate Program by creating an account, then:
Verify your email address, and login
Go to the "Affiliate Program" which you can find in the footer links or under "Account" profile.
If you can't find it try looking for "Referral Program" or "Partner Program"
Less
Send this coupon to an email
This is not a email subscription service. Your email (or your friend's email) will only be used to send this coupon.
Let other know how much you saved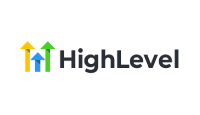 Join the GoHighLevel Affiliate Program by creating an account, then:
Verify your email address, and login
Go to the "Affiliate Program" which you can find in the footer links or under "Account" profile.
If you can't find it try looking for "Referral Program" or "Partner Program"
The GoHighLevel Affiliate Program is currrenlty open for registration
Earn Commissions with the GoHighLevel Affiliate Program
Expires: N/A
Submitted: 11 months ago
---
HighLevel has two simple pricing plans: Starter at $97/month and Unlimited for $297/month.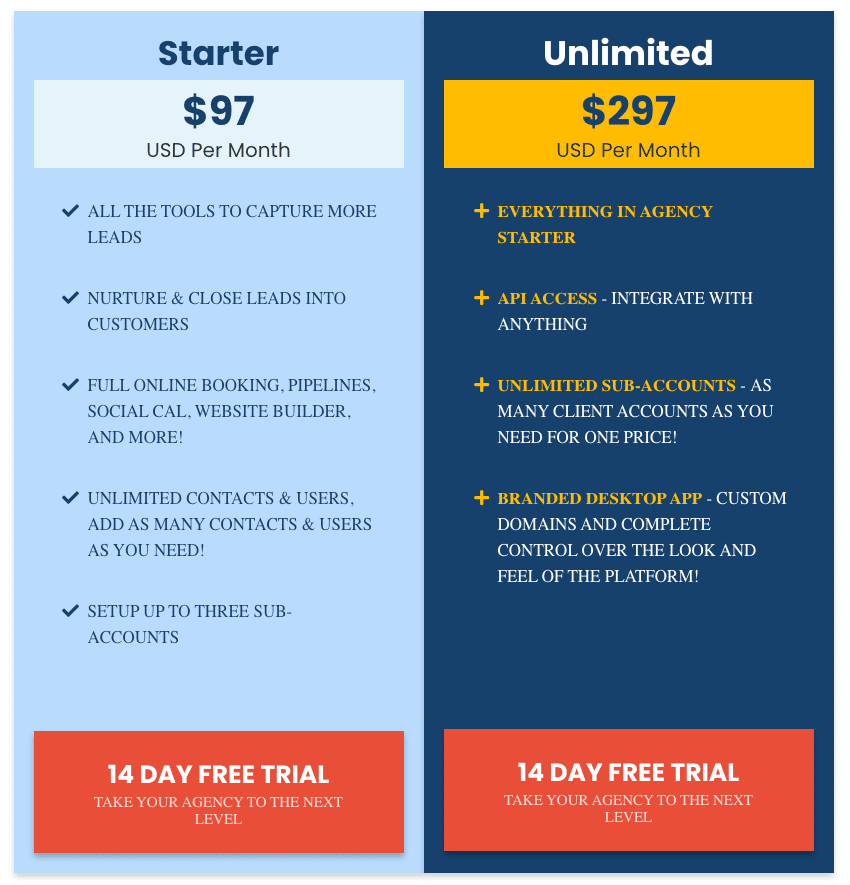 HighLevel SuperCharged Saas Program
Earn big-ticket rewards when promoting the HighLevel referral program, the requirements are high but do-able. It's very nice of HighLevel to have this type of promotion, it's similar to what ClickFunnels has for years, where you can also earn a supercar if you get enough referrals.
Level 1 Electric Vehicle Bonus

Requirements: 50 Active HighLevel PRO accounts (referrals)
Reward: $750/month towards an electric vehicle
Vehicle examples: Tesla Model 3, Tesla Model Y, Ford Mustang Mach - E
Level 2 Electric Vehicle Bonus

Requirements: 75 Active HighLevel PRO accounts
Reward: $1,300/month towards an electric vehicle
Vehicle examples: Porsche Taycan, Tesla Model S, Tesla Model X, Audi eTron
If you are already promoting and getting referrals, then this is definitely a super nice bonus on top of your commissions to aim for.
All-in-one Features: What Tools Can HighLevel Replace and How Much Can It Save?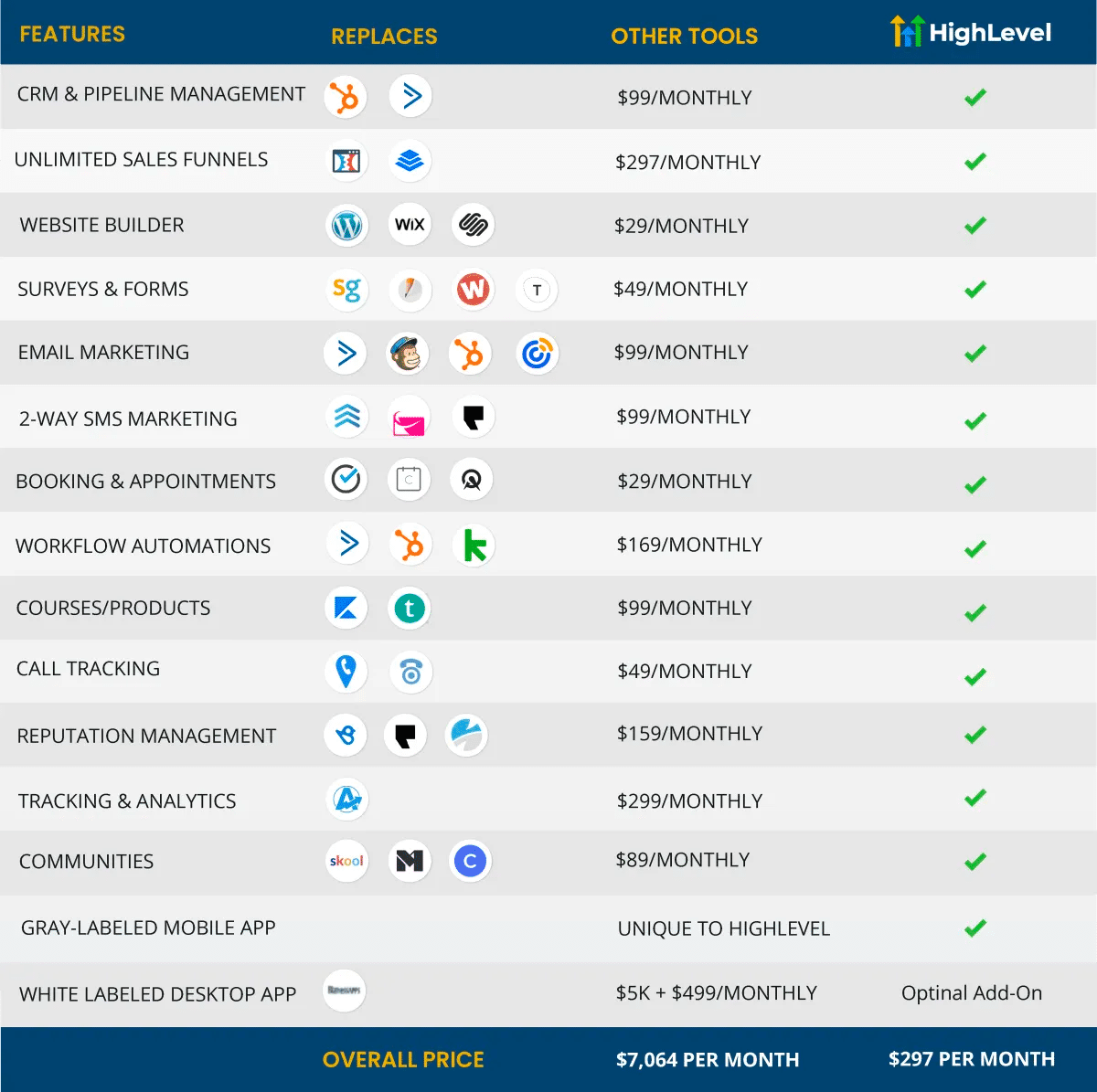 HighLevel has so many features that it can replace many of the tools that normally only focus on one feature like:
CRM & Pipeline Management
Unlimited Sales Funnels
Website builder
Surveys & Forms
Email Marketing
2-Way SMS Marketing
Booking & Appointments
Workflow Automations
Courses/Products
Call Tracking
Reputation Management
Tracking & Analytics
Communities
Gray-labeled Mobile App
White labeled Desktop App
While you normally would have a separate tool for each of the functionalities, you can now replace all of them with just one tool: HighLevel. Doing so will save you over $6,000 per month.
SimilarWeb Stats: GoHighLevel's Popularity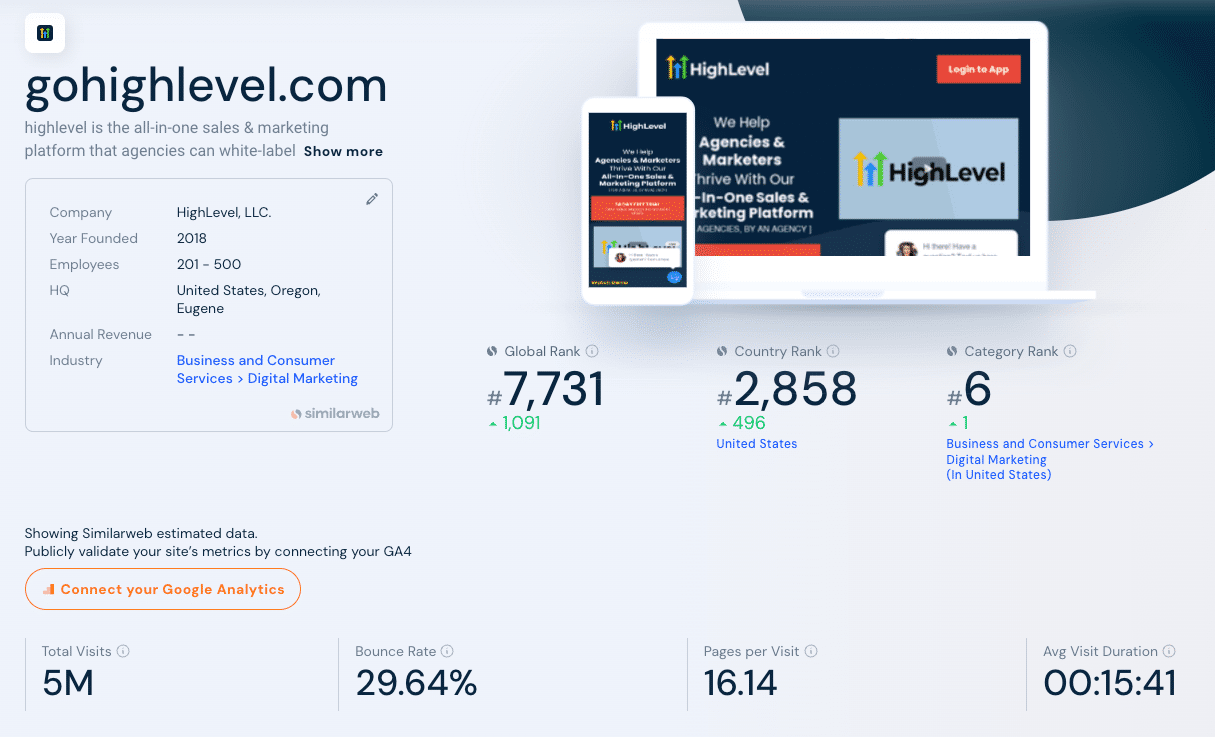 If you look at their SimilarWeb stats, HighLevel is a proven platform with over 5 million monthly visits! This number is almost equal to the industry leader in this type of software, which is ClickFunnels. However, ClickFunnels has been around since 2013 and GoHighLevel only since 2018, so that is quite an impressive performance.
Check out this video and learn how easy it is to use the GoHighLevel work flow automation.
Key Features
Project Management: GoHighLevel has tools for managing projects and tasks, tracking time, scheduling appointments, etc.
CRM: It includes a contact database and sales pipeline management for tracking leads and customers.
Invoicing: Create, send, and manage invoices and get paid online.
Reporting & Analytics: Generate reports on team productivity, sales, profits, etc. to track key metrics.
Time Tracking: Automatically track time spent on tasks and generate timesheets.
Quoting: Build and send quotes to prospects and customers.
Forms & Contracts: Create custom forms and contracts to collect information and get signoff.
Calendaring: Shared calendars for scheduling appointments and managing availability.
Team Collaboration: Tools for communication, document sharing, task assignment, etc.
Integrations: Connects with many popular business apps to sync data.
Project Management Tools
One of the key features of GoHighLevel is its comprehensive set of project management tools. This includes functionality for creating projects and tasks, assigning them to team members, tracking progress, and managing deadlines. Project managers can schedule tasks on shared calendars, set reminders, and monitor overall project health. With GoHighLevel, teams can collaborate efficiently to deliver projects on time.
CRM and Sales Pipeline
GoHighLevel also provides a powerful CRM system to manage leads and customers. It has contact management features to build a database of prospects. The software also enables creating multi-stage sales pipelines to track deals from lead to close. Sales reps can use GoHighLevel to monitor their pipelines, manage tasks and activities, and analyze deals to focus on hot leads. Overall, it has robust capabilities to optimize the sales process.
Invoicing, Time Tracking, and Reporting
Several other notable features includes GoHighLevel's ability to create and send professional invoices, track time on projects for billing purposes, and generate insightful reports. Teams can easily invoice clients online, receive payments, and manage accounts receivable. The time tracking allows for accurate timesheets and billing. And the reporting provides data like sales forecasts, team productivity, profit margins, and more. Together these capabilities optimize business operations.
Scheduling, Collaboration, and Integrations
Finally, GoHighLevel facilitates scheduling appointments through shared calendars, enables team collaboration with tools like group chat and document sharing, and integrates with many popular apps to connect the data. The calendaring and collaboration features improve teamwork and internal communication. And the integrations with apps like QuickBooks and Zapier allow synchronizing information across business systems for streamlined operations.
Pros
Easy to use: GoHighLevel has an intuitive interface that is easy to navigate. It's simple to set up campaigns, create tasks, manage teams and track results.
Powerful features: GoHighLevel provides a robust set of tools for managing different aspects of a service business. Features include CRM, project management, scheduling, invoicing, and more.
Great for field service businesses: GoHighLevel is specifically designed for field service and home service businesses like HVAC, plumbing, electrical, cleaning services, etc. It streamlines operations.
Mobile access: The mobile app allows workers and managers to access and update information on the go while out in the field or at a client site.
Automated marketing: You can set up automated email and SMS marketing campaigns to engage customers and generate leads.
Affordable pricing: GoHighLevel is cost-effective compared to other similar field service software platforms, with flexible pricing options.
Good customer support: Customer service is responsive and helpful for troubleshooting issues and questions.
Cons
Initial setup: GoHighLevel can take some time to set up initially as you need to integrate your other tools and services.
Steep learning curve: The platform has a lot of features which can make the initial learning curve quite steep.
Can be pricey: GoHighLevel is more expensive than some competing options, especially for smaller agencies or freelancers.
Third-party dependence: The platform relies heavily on integration with other tools which can cause issues if those services go down.
Why should you use GoHighLevel?
Automated workflow tracking - GoHighLevel allows you to view each client's complete workflow so you can see where they're at in the sales funnel.
Team management - It has features to help you manage a team, like assigning tasks and tracking each member's workload.
Built-in CRM - The software has a built-in CRM to organize and track your client information and communications.
Scheduling and calendar - You can schedule appointments, calls, and meetings and view your schedule in the integrated calendar.
Easy bidding and proposals - You can quickly create and send professional bids and proposals to prospects from within the software.
What are the key advantages of using GoHighLevel to crush your competitors?
Increase productivity and efficiency: Automate repetitive tasks to free up your time.
Track everything in one place: Keep all client info, communications, tasks in GoHighLevel CRM.
Improve client experience: Automated emails, texts and reminders delight clients.
Get more recurring revenue: Built-in payment processing makes collecting payments easy.
Scale your business: Hire and manage teams to take on more clients.
What groups of people use GoHighLevel the most?
TL;DR
Small Business Owners - GoHighLevel can help automate and systemize tasks to free up time for business owners.
Marketing Agencies - Agencies can use GoHighLevel to manage clients and projects in one place.
Freelancers - Freelancers can use GoHighLevel to streamline their workflow and communicate with clients.
Service Providers - Providers like consultants, coaches, accountants can manage appointments, tasks, and billing.
Ecommerce Sellers - GoHighLevel provides tools to manage orders, fulfillment, and customer communication.
Small Business Owners can benefit from GoHighLevel's ability to automate and systemize tasks. By setting up workflows and automations, business owners can save time on repetitive tasks. This frees up their time to focus on high-level strategy, business growth, and serving customers. With streamlined operations, small business owners can scale their company more efficiently.
Marketing Agencies can manage all their clients and projects in one place with GoHighLevel. Keeping client information, campaigns, reporting, and communication organized in a CRM makes agencies more productive. Teams can collaborate smoothly on client accounts with task management, file sharing, and notes. The calendar and scheduling tools also help agencies manage resources across all client projects.
Freelancers can use GoHighLevel to optimize their solo workflow. Features like task lists, calendars, and project templates help freelancers stay organized. They can also use GoHighLevel to communicate with clients, send proposals and invoices, and track payments. By streamlining their systems, freelancers can take on more clients and grow their business.
Service Providers like consultants, coaches, and accountants can run their business smoothly with GoHighLevel. Features like appointment scheduling, calendar, tasks, and billing help service pros manage their time and get paid quickly. Automated appointment reminders and thank you emails also provide better customer service. All client information and communication stays organized in one place.
Ecommerce Sellers can use GoHighLevel to manage their orders, fulfillment, and customer communication. Automations can send order confirmations, shipping notifications, and followup emails to delight customers. Workflows can also help streamline order processing and returns. With a centralized client database, ecommerce sellers can provide prompt and organized customer service.
The inspiration behind GoHighLevel and how it improves workflows.
GoHighLevel is an outsourcing and virtual assistant company founded in 2016.
Its purpose is to help businesses and entrepreneurs grow by providing them with cost-effective virtual assistants and outsourced employees.
GoHighLevel allows businesses to scale their teams without the costs of hiring full-time employees.
Best GoHighLevel alternatives in 2023
HoneyBook - All-in-one business management software for creative businesses.
17hats - Features project management, proposals, contracts, invoicing, email marketing, and more.
Studio Ninja - Cloud-based studio management software with scheduling, booking, and billing.
Dubsado - Tools for sales, booking, customer relationship management, and project management.
Zoho Projects - Project management with time tracking, task lists, Gantt charts, and collaboration.
GoHighLevel Semantics
| Category | Type | Key Features | Descriptors |
| --- | --- | --- | --- |
| Project Management | SaaS | Project management, Task management, Time tracking, Resource scheduling | Online, Cloud-based, Web app |
| CRM | SaaS | Contact management, Sales pipeline, Lead tracking | Online, Cloud-based, Web app |
| Billing | SaaS | Invoicing, Online payments | Online, Cloud-based, Web app |
| Analytics | SaaS | Reporting, Metrics tracking | Online, Cloud-based, Web app |
| Time Tracking | SaaS | Timesheets, Activity tracking | Online, Cloud-based, Web app |
| Quoting | SaaS | Quote creation and management | Online, Cloud-based, Web app |
| Forms | SaaS | Custom forms, Contracts | Online, Cloud-based, Web app |
| Scheduling | SaaS | Calendaring, Availability management | Online, Cloud-based, Web app |
| Collaboration | SaaS | Communication, File sharing, Task management | Online, Cloud-based, Web app |
| Integrations | SaaS | App integrations and syncing | Online, Cloud-based, Web app |
🎁 Try GoHighLevel Risk-Free - Start Your Free 14 Day Trial Today!
FAQ About GoHighLevel Coupons & Deals
How many GoHighLevel coupons can I claim?
💡 You can only enter 1 GoHighLevel coupon per account. Our coupons can be redeemed for an unlimited amount unless specified otherwise, so you can share it with your friends and they will also get the discount or free trial.
Do you have a GoHighLevel coupon/deal for free credits or a trial?
✅ Yes, luckily we have arranged some GoHighLevel deals for a free trial/freemium account.
Check them out below:
Is there an unlimited plan available for GoHighLevel?
🚫 Unfortunately, GoHighLevel does not have an unlimited plan. However, here are some other tools that do have an Unlimited Plan:
Does GoHighLevel have a yearly discount deal?
✅ Yes, you can save money on GoHighLevel when you subscribe to a yearly plan.
Take a look right here:
GoHighLevel Lifetime deal, does it exist?
🚫 Unfortunately, GoHighLevel does not have any lifetime deal. Any site that claims to have it are bogus. Any GoHighLevel lifetime deal promotion is fake and dishonest sites use it as a bait to get you clicking on their affiliate links.
Is there any special offer or bonus when I sign up for GoHighLevel?
🚫 Unfortunately, GoHighLevel does not have a promotion when you sign up.
Does GoHighLevel have a special promotion for students?
🚫 Unfortunately, GoHighLevel does not have a promotion for students.
Is there an expiry date on the GoHighLevel coupon?
💡 With the exception of season offers, all of our promo deals and coupons for GoHighLevel are available for an unlimited amount of time and do not expire.
Does GoHighLevel offer a money back guarantee?
🚫 Unfortunately, GoHighLevel does not publicly disclose that they have money back guarantee. However, you could still ask them nicely for a refund, if you are not satisfied with their service.
What happens after the trial period is over? Will GoHighLevel charge my credit card?
🚫 Unfortunately your credit card will be billed automatically after the trial period is over. Therefore, make sure you keep an eye on it and cancel the subscription in time if you are not interested to continue using GoHighLevel.
How many days is the GoHighLevel trial valid?
💡 You can enjoy the GoHighLevel trial for 14 days. You can upgrade anytime to a paid plan while still in the GoHighLevel trial.
Can I use the GoHighLevel coupon without entering my credit card details?
🚫 No, you have to enter your payment details to use the coupon. If it is a trial, there might be a credit card charge which will be refunded after the trial period is over and you decided not to subscribe.
Am I allowed to share the GoHighLevel coupon with my friend?
✅ Yes, you can share the GoHighLevel coupon with anyone you like and as many times as you want. It is allowed and the coupon is not exclusively for one person.
Can I pay with Paypal for a GoHighLevel subscription?
🚫 No, unfortunately GoHighLevel does not accept PayPal payments.
How can I confirm that the GoHighLevel coupon is valid, without having to pay?
💡 When you enter the coupon, you instantly see a confirmation that it is valid. At this stage, you do not have to enter any payment details. Sometimes, it will immediately show the discount on the page when you open one of our special offer links.
Can I combine GoHighLevel coupons to get more discounts?
🚫 No, you can only use one GoHighLevel coupon at a time. However, you can stack the coupon on a yearly discount to save even more on GoHighLevel.
Does GoHighLevel have an affiliate program?
✅ Yes,you can create an account with GoHighLevel, then verify your email. Once you are logged in, look for the "Affiliate Program" website. Sometimes it's called "Referral Program" or "Partner Program".
I have a question about GoHighLevel, can you help me?
✅ Sure, just submit your question on our contact page and we will get back to you as soon as possible.
Is it possible to submit a coupon or special promotion for GoHighLevel?
✅ Definitely, you can use the form below to submit your coupon for GoHighLevel. We kindly request you to submit only valid coupons. If you are the site owner and would like to be listed with your app/service, you can use the contact form and we'll be in touch with you.
🎁 Unlock Huge Savings with 16% Off GoHighLevel Annual Payment