Wordtune Coupon - ✅ 100% Verified Deals December 2023
by

Pathaksa Tongpitak
- Fact checked
by

Megumi Yoshida
Wordtune is a powerful AI writing assistant that helps professionals write better, faster. It provides generative AI capabilities like rewrite, summarization, and Q&A to enhance productivity and reach your full potential. The tool is perfect for busy professionals like marketers, writers, students, lawyers, and more who need to create high-quality content quickly.
---
[TLDR] Wordtune offers 2 paid plans and a freemium plan:
🎁 The Freemium plan gives you access to 10 rewrites and spices/day.
💳 Upgrading to the paid Plus plan cost $24.99/month and $37.50 for the Unlimited plan, the top-tier plan which includes the most advanced features and gives you maximum available credits.
✅ Switching to yearly billing gives you a colossal 60% price reduction on any plan.
Today's coupons and deals on Wordtune valid from December till January 2024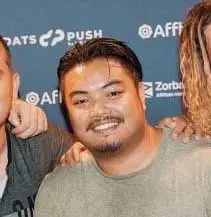 by Pathaksa Tongpitak
Wordtune Coupons & Promo Highlights 2023
Discover the greatest Wordtune coupon code or promo as of December 8th 2023. Plus, we list all other 5 Wordtune coupons, freemium accounts and promotions for big savings on your monthly or yearly subscription.
🎁 Free Credits ➜ 10 rewrites and spices/day
We're thrilled Wordtune awards 10 rewrites and spices/day to each new member, so create your account today while the free credits deal is still available.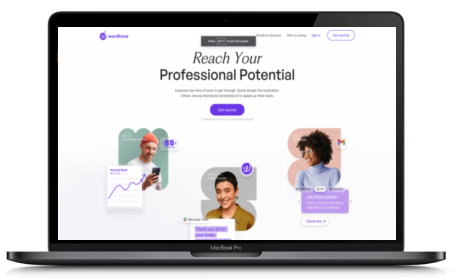 Wordtune Coupon Offers
Wordtune Coupon Offer Details
Wordtune Promo Code Details
Wordtune Cheapest Plan
Try Wordtune for yourself from $9/mo
ACTIVATE DEAL
Wordtune Yearly Discount
60% off a yearly subscription to Wordtune
ACTIVATE DEAL
Wordtune Freemium
Get started with Wordtune and score 10 rewrites and spices/day at no charge
ACTIVATE DEAL
Wordtune Promo
$180 Wordtune Coupon (Plus Yearly Plan)
ACTIVATE DEAL
Wordtune Offer
$271 Wordtune Coupon (Unlimited Yearly Plan)
ACTIVATE DEAL
Claim 10 rewrites and spices/day
🛍 60% Yearly Savings
At last, if you often go with Wordtune and are happy enough to commit for one year, take advantage of the huge 60% savings per year for Wordtune.
🏷️ Pricing Plans
Wordtune offers the following pricing plans:
| | | | |
| --- | --- | --- | --- |
| Price (monthly billing) | $0 | $24.99 | $37.50 |
| Price (yearly billing/mo) | $0/mo | $9.99/mo | $14.99/mo |
| Price (yearly total) | $0 | $119.88 | $179.88 |
| Yearly savings/mo | $0 | $15 | $22.51 |
| Yearly savings | $0 | $180 | $270.12 |
| Coupon Code/Yearly Discount | 60% | 60% | 60% |
Rewrite - Perfect your writing with AI recommendations that improve your draft's clarity, concision, and flow while maintaining your unique style.
Summarizer - Cut reading and watching time in half by summarizing articles, videos, and more to give you only the most important information.
AI Answers - Create a personalized knowledge base and find answers instantly using your trusted sources and semantic search.
Formats - Use Wordtune across platforms like desktop, mobile, browser extensions, Google Workspace, Microsoft Office, and more.
Saves time - Reduce writing and editing time by 20-70%, allowing you to do more.
Improves quality - Elevate clarity, concision, and flow of writing while maintaining your unique voice.
Boosts productivity - Complete tasks faster with AI assistance across the content creation workflow.
User-friendly - Simple and intuitive interface makes it easy to get started and see results quickly.
Learning curve - It takes some time to learn how best to leverage the tool's capabilities.
Cost - Advanced features require a paid subscription.
Overreliance - There is a risk of becoming overly dependent on the AI's suggestions.
Privacy concerns - Users have to trust the tool with their writing data.
Wordtune is an incredibly useful AI writing assistant that can help professionals at all levels unlock their potential and accomplish more in less time. The powerful rewrite, summarization, and Q&A features accelerate workflows while maintaining quality. If you regularly write emails, documents, articles, posts, and more, Wordtune is worth exploring to enhance your productivity.
Wordtune Details
| | |
| --- | --- |
| Primary Category | AI Writing Assistant |
| Secondary Category | AI Content Generators |
| Website | https://www.wordtune.com/ |
| Affiliate Program | Available |
| Monthly visits | 5200K |
Screenshot of Wordtune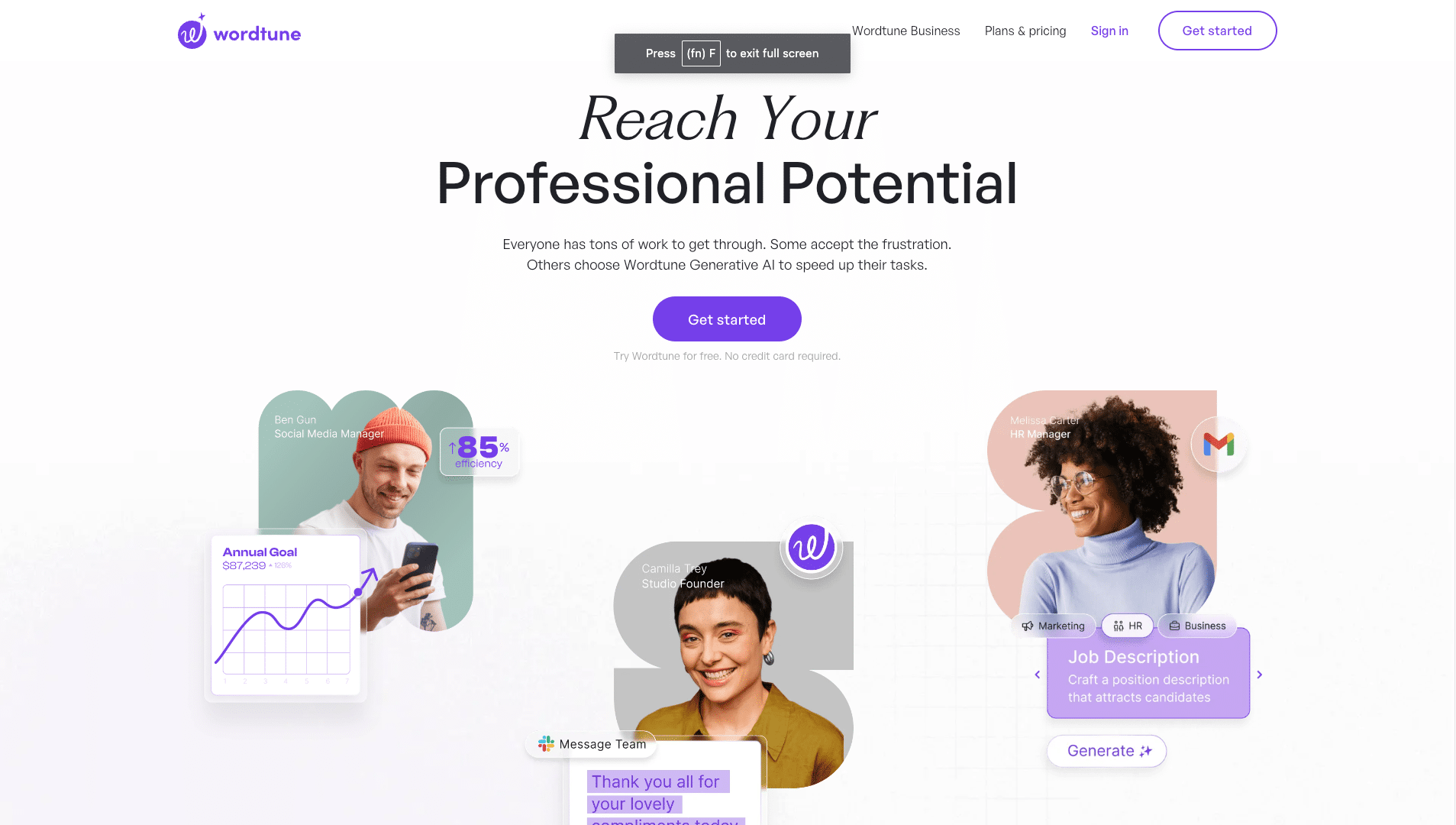 🎁 Level up your workflow with Wordtune and score 10 rewrites and spices/day!
FAQ About Wordtune Coupons & Deals
How many Wordtune coupons can I claim?
💡 You can only enter 1 Wordtune coupon per account. Our coupons can be redeemed for an unlimited amount unless specified otherwise, so you can share it with your friends and they will also get the discount or free trial.
Do you have a Wordtune coupon/deal for free credits or a trial?
🚫 Unfortunately, Wordtune does not have a coupon that offers you a free trial.
Is there an unlimited plan available for Wordtune?
✅ Yes! Wordtune is one of the few tools that have an unlimited plan.
Grab it here:
Does Wordtune have a yearly discount deal?
✅ Yes, you can save money on Wordtune when you subscribe to a yearly plan.
Take a look right here:
Wordtune Lifetime deal, does it exist?
🚫 Unfortunately, Wordtune does not have any lifetime deal. Any site that claims to have it are bogus. Any Wordtune lifetime deal promotion is fake and dishonest sites use it as a bait to get you clicking on their affiliate links.
Is there any special offer or bonus when I sign up for Wordtune?
🚫 Unfortunately, Wordtune does not have a promotion when you sign up.
Does Wordtune have a special promotion for students?
🚫 Unfortunately, Wordtune does not have a promotion for students.
Is there an expiry date on the Wordtune coupon?
💡 With the exception of season offers, all of our promo deals and coupons for Wordtune are available for an unlimited amount of time and do not expire.
Does Wordtune offer a money back guarantee?
🚫 Unfortunately, Wordtune does not publicly disclose that they have money back guarantee. However, you could still ask them nicely for a refund, if you are not satisfied with their service.
Can I use the Wordtune coupon without entering my credit card details?
✅ Yes, you do not need to enter your payment details to take advantage of the free credits/trial.
Am I allowed to share the Wordtune coupon with my friend?
✅ Yes, you can share the Wordtune coupon with anyone you like and as many times as you want. It is allowed and the coupon is not exclusively for one person.
Can I pay with Paypal for a Wordtune subscription?
🚫 No, unfortunately Wordtune does not accept PayPal payments.
How can I confirm that the Wordtune coupon is valid, without having to pay?
💡 When you enter the coupon, you instantly see a confirmation that it is valid. At this stage, you do not have to enter any payment details. Sometimes, it will immediately show the discount on the page when you open one of our special offer links.
Can I combine Wordtune coupons to get more discounts?
🚫 No, you can only use one Wordtune coupon at a time. However, you can stack the coupon on a yearly discount to save even more on Wordtune.
Does Wordtune have an affiliate program?
✅ Yes,you can create an account with Wordtune, then verify your email. Once you are logged in, look for the "Affiliate Program" website. Sometimes it's called "Referral Program" or "Partner Program".
I have a question about Wordtune, can you help me?
✅ Sure, just submit your question on our contact page and we will get back to you as soon as possible.
Is it possible to submit a coupon or special promotion for Wordtune?
✅ Definitely, you can use the form below to submit your coupon for Wordtune. We kindly request you to submit only valid coupons. If you are the site owner and would like to be listed with your app/service, you can use the contact form and we'll be in touch with you.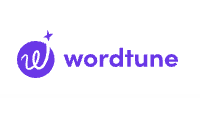 Join the Wordtune Affiliate Program by creating an acco
...More
Join the Wordtune Affiliate Program by creating an account, then:
Verify your email address, and login
Go to the "Affiliate Program" which you can find in the footer links or under "Account" profile.
If you can't find it try looking for "Referral Program" or "Partner Program"
Less
🎁 Upgrade Your Experience with Wordtune and Save 60% on Yearly Plan