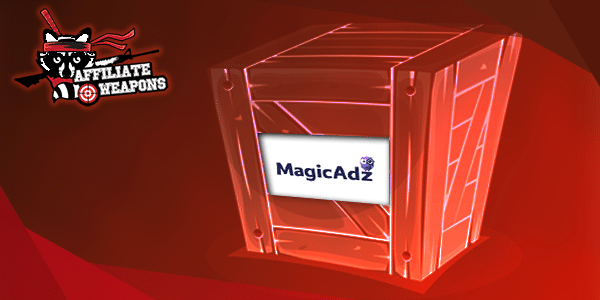 In this article, I'm gonna show you the full features of MagicAdz. It's a walk through all the steps you need to find profitable ads on Facebook.
After you log into MagicAdz you will see the following screen where you can choose between Ads and Affiliate Offers.


When you click on Ads you can find obviously, Ads.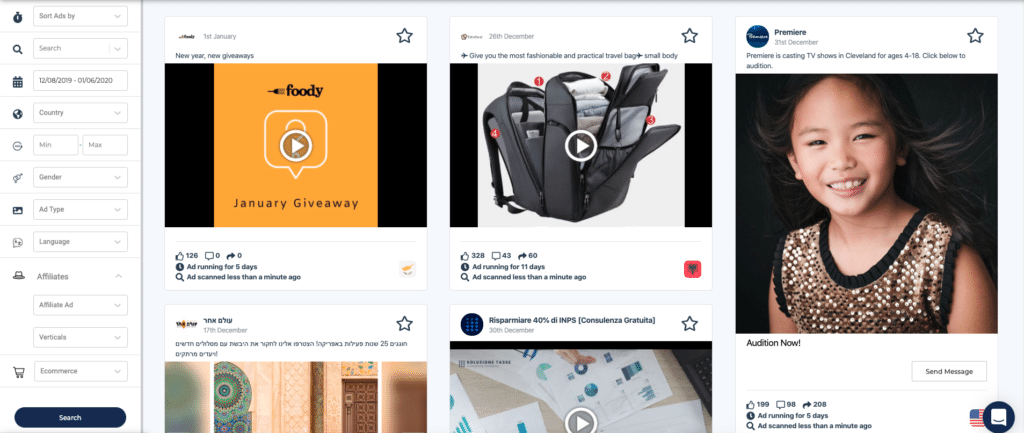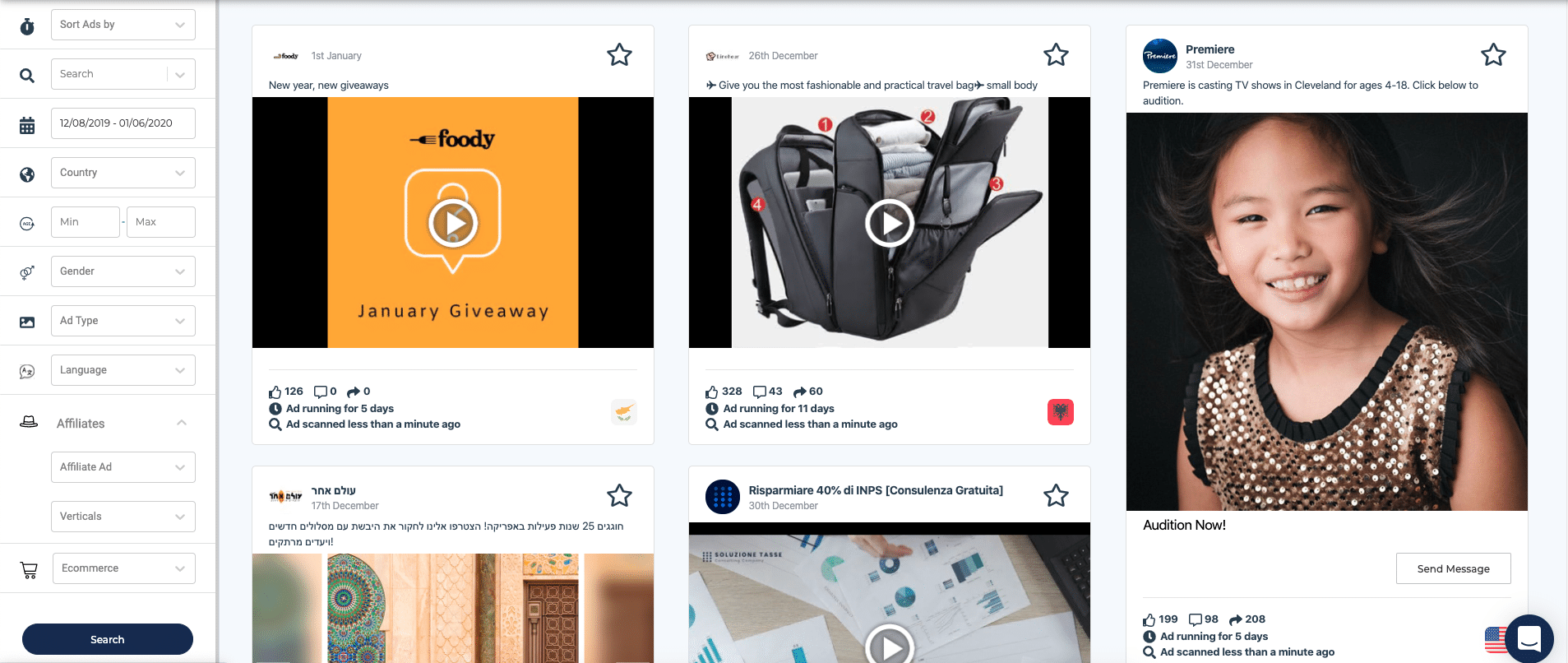 You can see they have quite a lot of search filters:

You can sort ads by
Newly scanned
Oldest scanned
Newly created
Oldest created
Most liked
You can search by keywords
You can choose the date period when the ad was created
You can filter by Country
You can filter by Age
You can filter by Gender
You can filter by Ad Type: Video or Image
You can filter by Gender
You can filter whether the Affiliate Ad is cloaked
You can filter by Vertical

BizOp
Car Insurance
CBD
Credit Card
Crypto
Dating
Ecommerce
Gambling
Gaming
Health
Home Insurance
Investment
Life Insurance
Loan
Male Enhancement
Muscle
Other
Self-improvement
Skincare
Solar
Sweepstake
Travel

You can filter by Ecommerce

Shopify
WooCommerce
Magento
BigCommerce
PrestaShop
Salesforce
Vtex
Let's test the search function and see what we get.
For this demo, we're gonna find Crypto ads in the Dutch language in the last 30 days.


We hit Search and let's see what we get: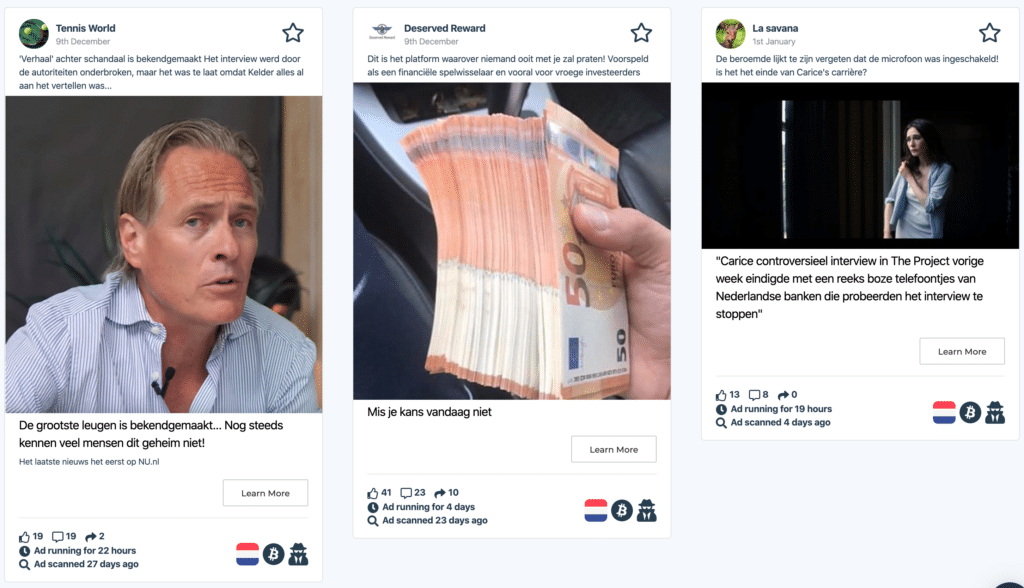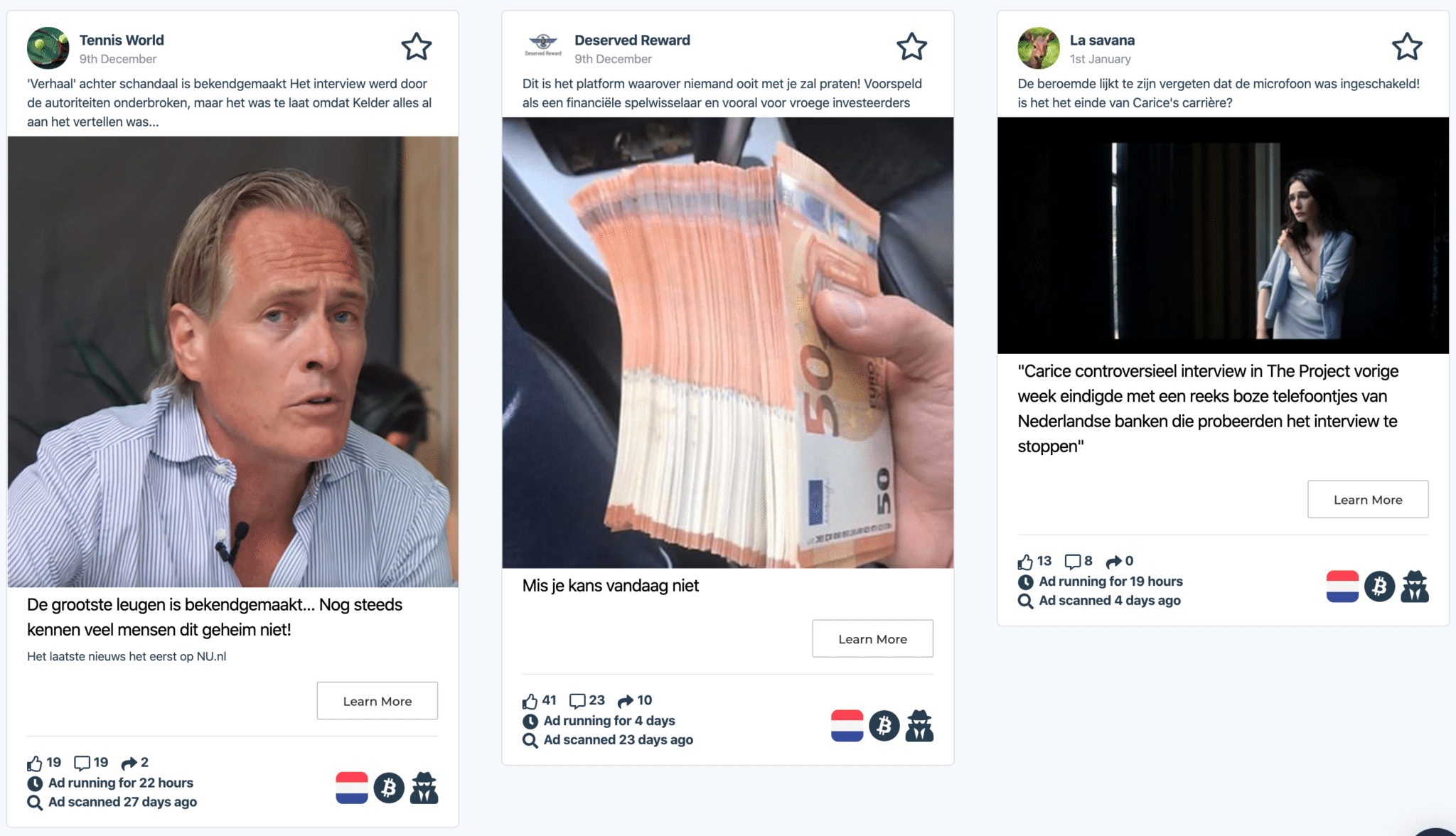 We see an ad about Jort Kelder, let's click on it and see further details.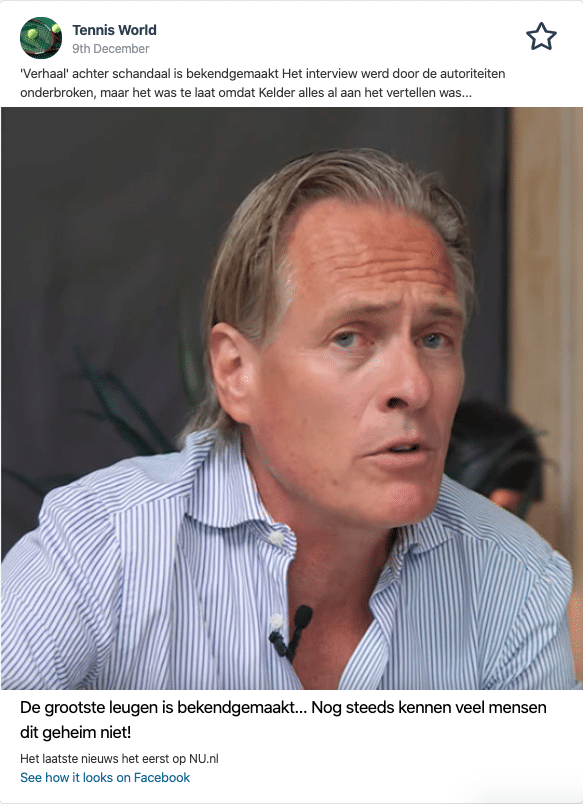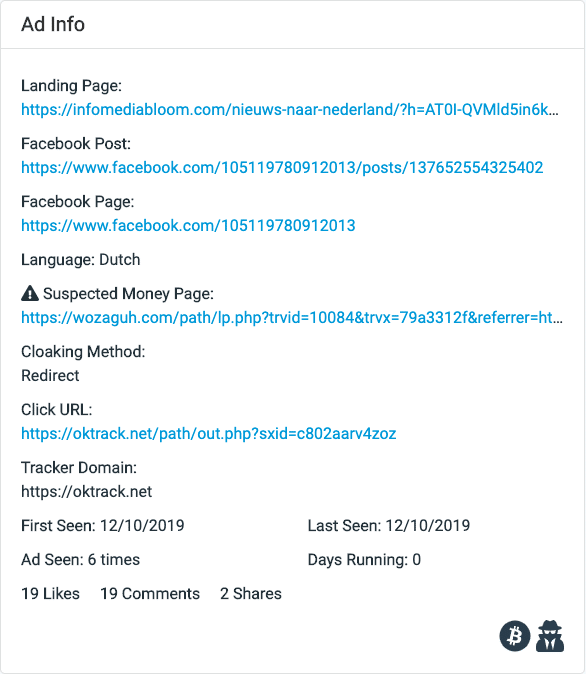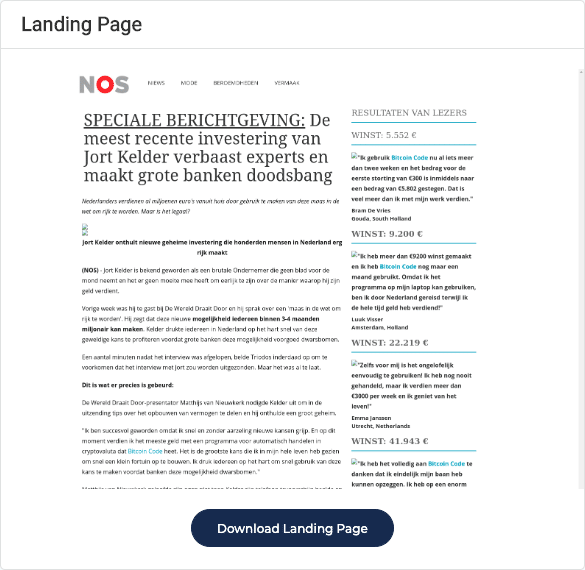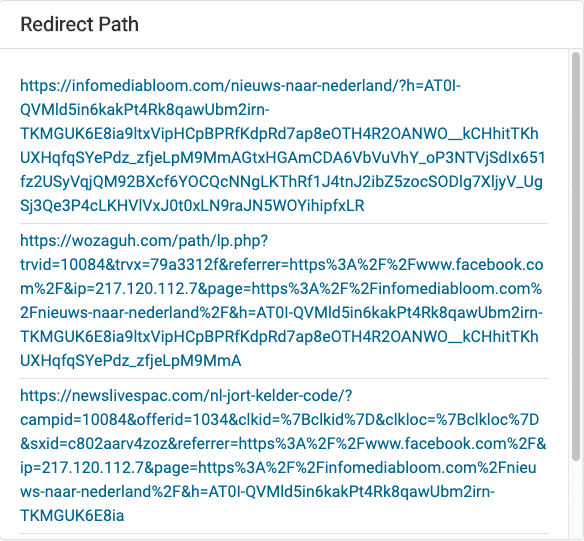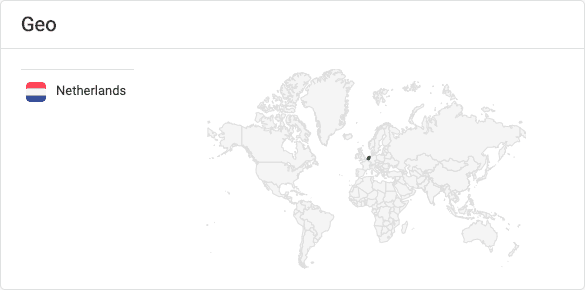 Affiliate Ads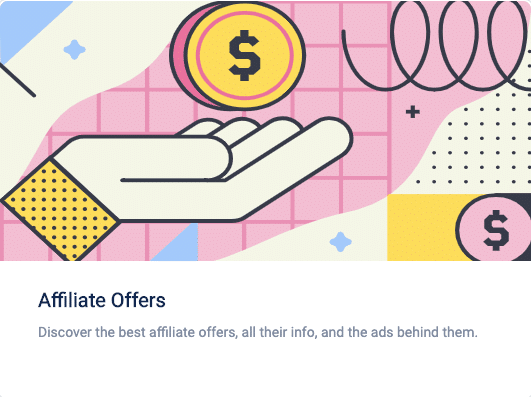 When you click on Affiliate Ads you see the following: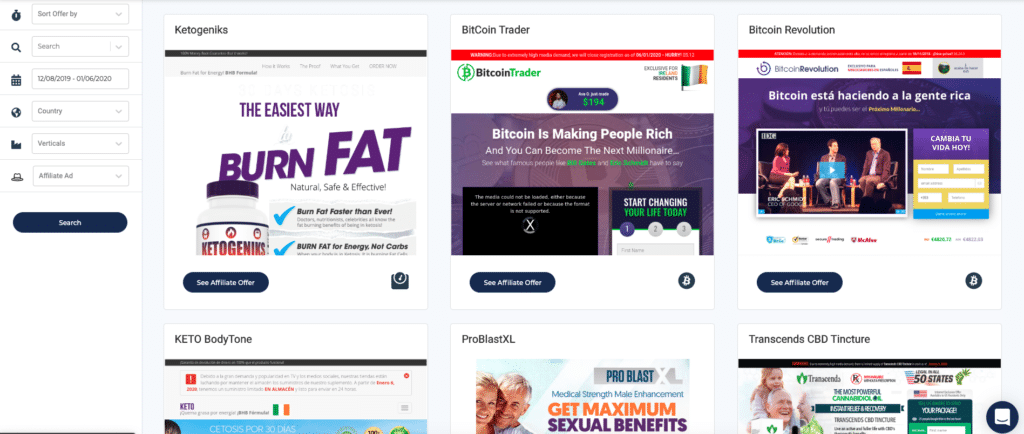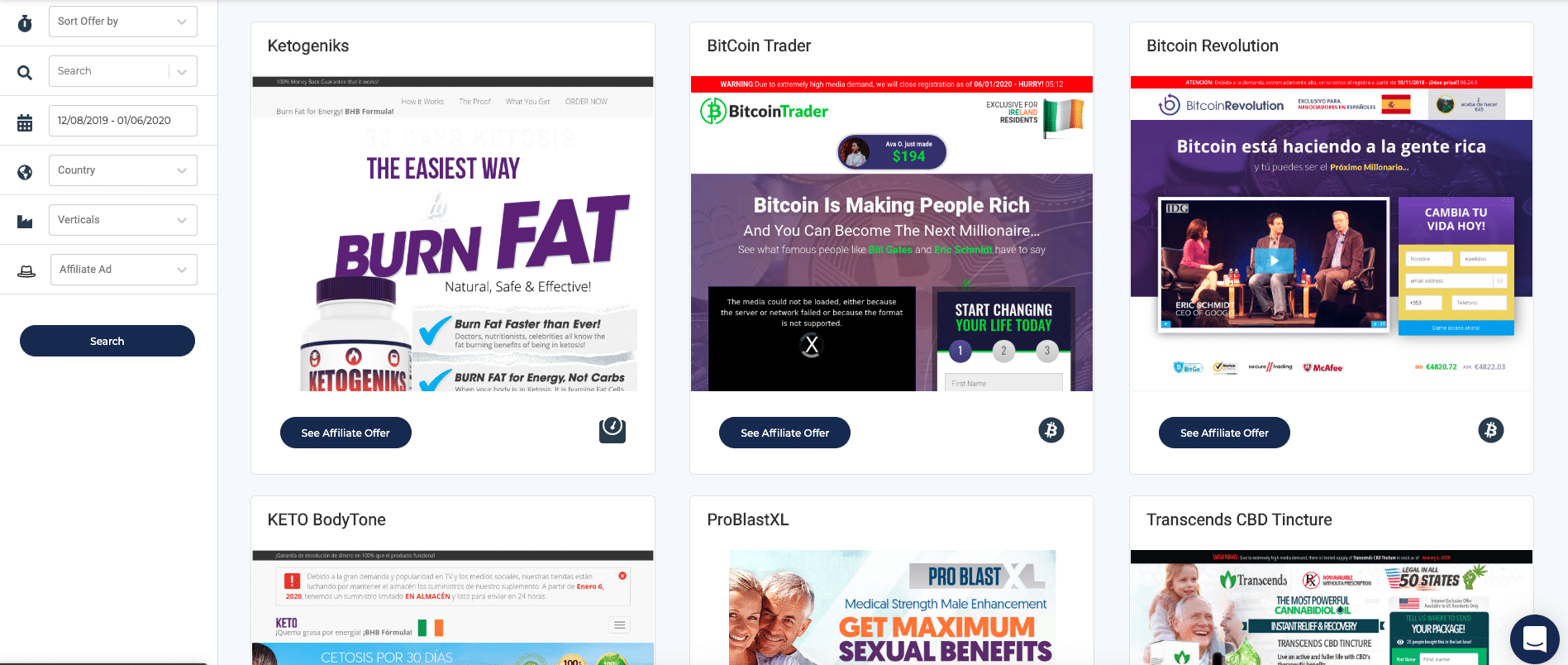 You can basically search for an offer like Bitcoin Revolution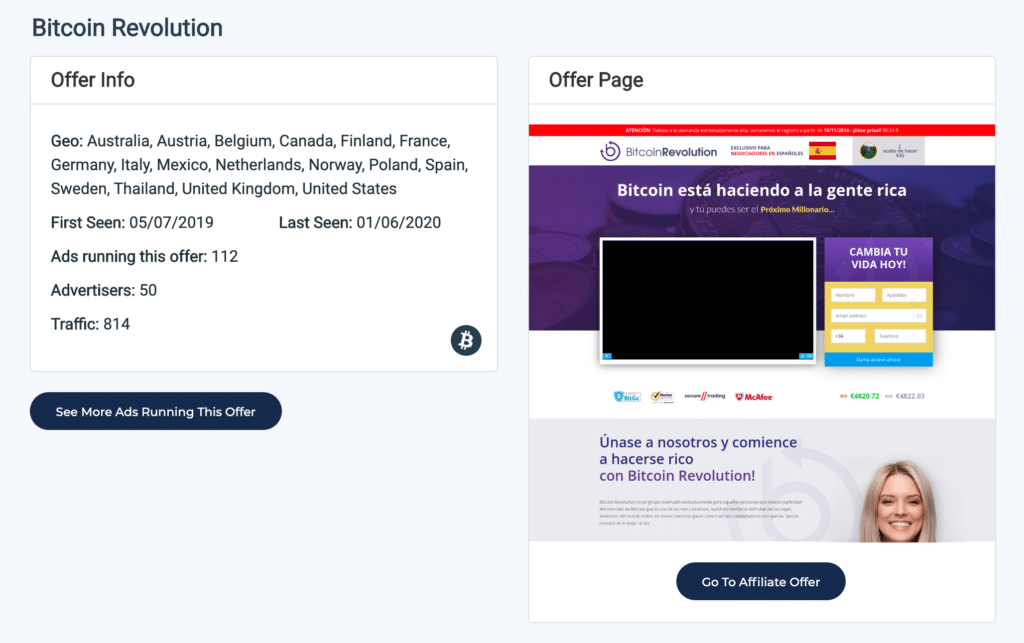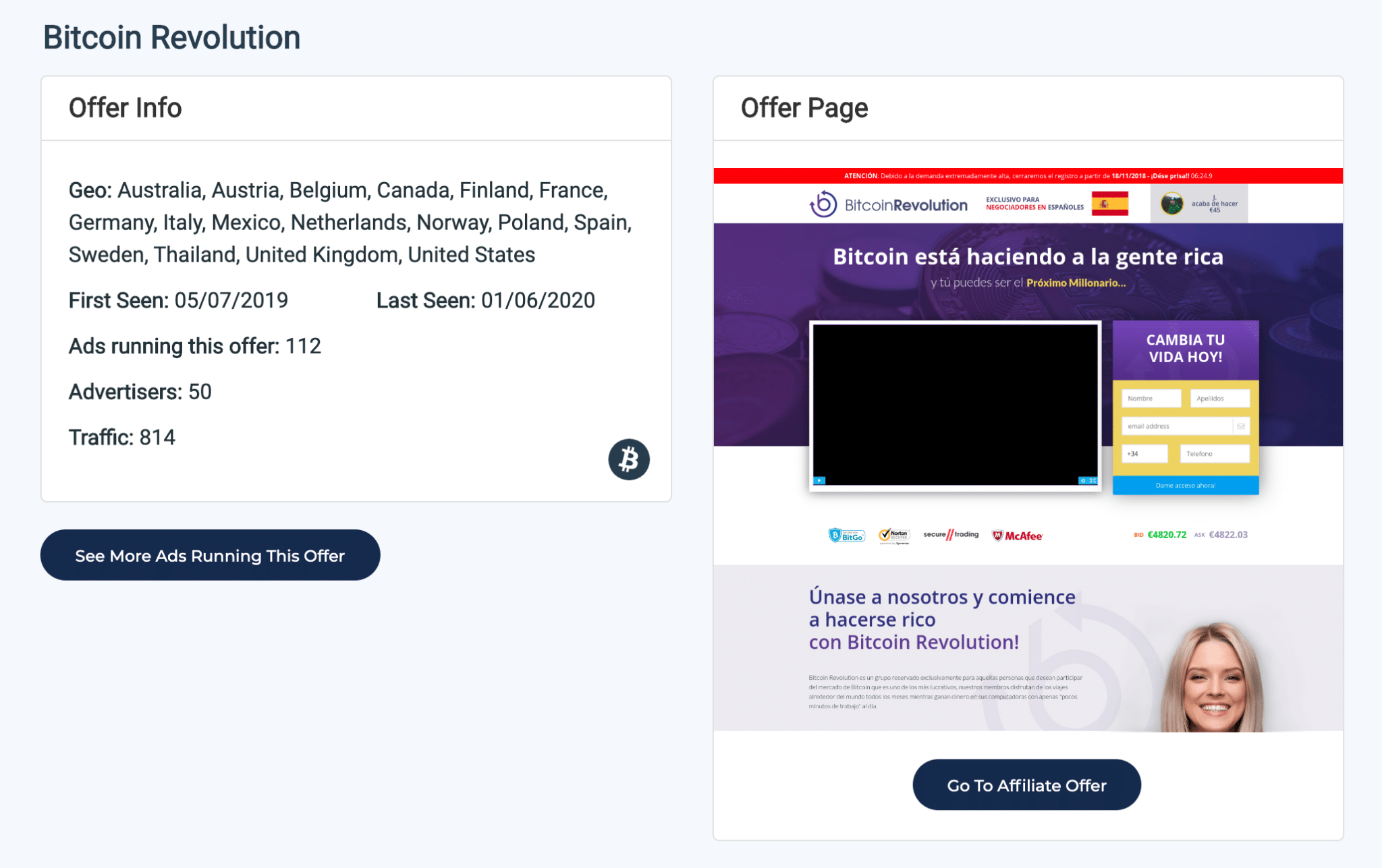 and with a simple click, you can view all the ads that MagicAdz scanned running this offer.
It show's how many affiliates/advertisers are running this offer and how many ads.
It also shows in which geo this offer is being run and when the first and last time it was scanned.
Bookmarks
Every ad you will see a Star icon that allows you to bookmark the ad. To view all your bookmarks you click on the Bookmark button which you can find on the top right bar.

Pros
Lots of search filters
Simple interface
Ability to find cloaked ads
Ability to download prelanders
Ability to bookmark ads
Ability to distinguish between affiliate and eCommerce offers
Ability to filter by Uncloaked/Cloaked ads
Ability to reverse search ads run by Affiliate Offer
Cons
Not 100% accurate with finding Money Page
No ability to search on Tracker Software
Some geo's or languages it finds very little ads while there should be much more
Affiliate Offers section is a bit limited, only a dozen offers.
Conclusion
As you can see, MagicAdz is a great tool to get inspiration on how affiliate offers are being run. You can see all kinds of angles in many verticals.
You can also just simply rip the ads and landing pages and use them as a benchmark against your current pre-landers.
Use this advantage to constantly optimize your prelander to get the highest conversion ratio.