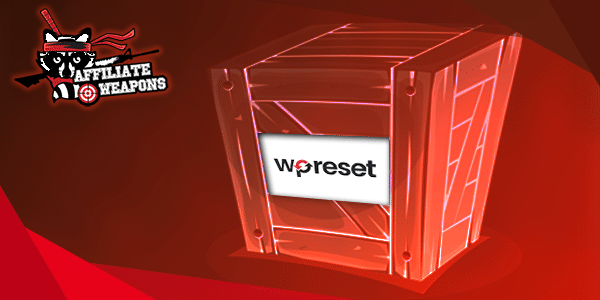 TL;DR – Save hours of time with WP Reset by installing your pre-defined collection of themes and plugins with a single click. Continue reading my honest review below.
WP Reset is absolutely the best WordPress plugin that I use at the moment because it saves me tons of time.
Not only does it speed up your WordPress deployment by automatically installing your collection of themes and plugins, but also saves you time in case something goes wrong and you need to quickly restore your WordPress to a safe point in history with just 1 click.
Features
WP Reset has tons of features, but the Snapshots and Collections feature is the most important for me.
Snapshots
Collections
Reset WordPress
Cleaning Tools
Emergency Recovery Script (ERS)
Nuclear Reset
Whitelabel Option
1-Click Theme and Plugins Installation
Backup Time Machine
Automatically Generate Snapshots
WP Reset automatically makes a snapshot whenever you install a new plugin or theme. If the change accidentally breaks something in your WordPress, you can easily revert back to any safe point.
Store collections in the Cloud
You can store all your collections and snapshots in the cloud by connecting your WP Reset with services like Google Drive or Dropbox. After that, access these collections in other WordPress sites that also have the WP Reset plugin installed.
Here is one of my collections called "Essential Plugins" which contains the following items:
Imagify Plugin
Rank Math SEO PRO Plugin
WP Rocket Plugin
Insert Headers and Footers Plugin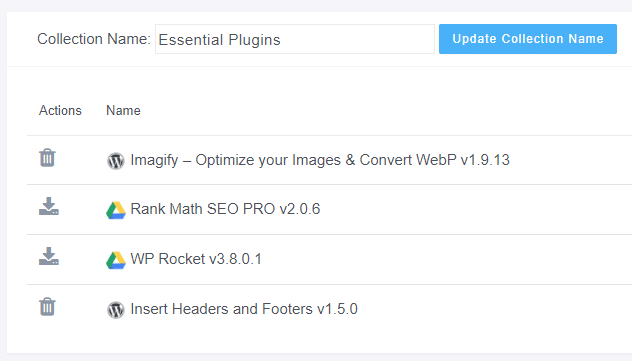 These are plugins I use by default on any WordPress site I deploy.
One-Click Install & Activate Collection of Themes & Plugins
If I want to install all these plugins, all I have to do is press a single button within WP Reset.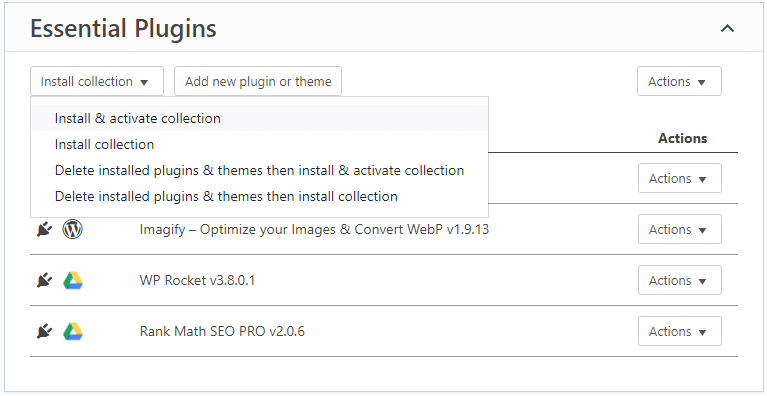 Another collection of mine is called "GeneratePress":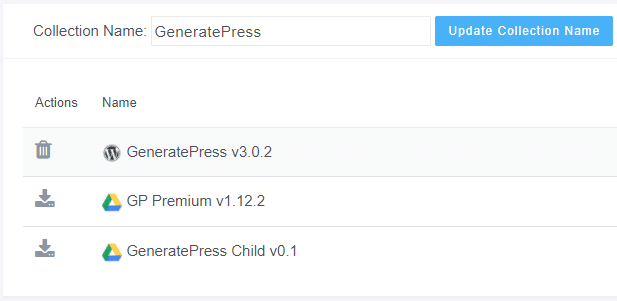 Now, if I want to install a GeneratePress Premium WordPress theme with a Child theme, it just takes a single click and everything is done for you instantly.
Lastly, I have a collection called "WP Coupon" which allows me to quickly deploy a new coupon site. It contains the following items:
WP Coupon Theme
Rank Math SEO Pro Plugin
WP Rocket Plugin
Imagify Plugin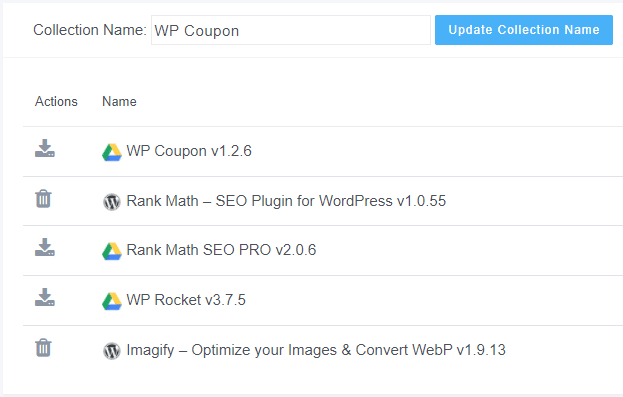 Soon, you will see a bunch of niche coupon sites from me like VPN Coupons and Email Marketing Coupon.
Reset Theme Options
There are 3 different reset modes: Options Reset, Site Reset, and Nuclear Reset.
Each mode resets different set of aspects of your blog. Here you can see the details: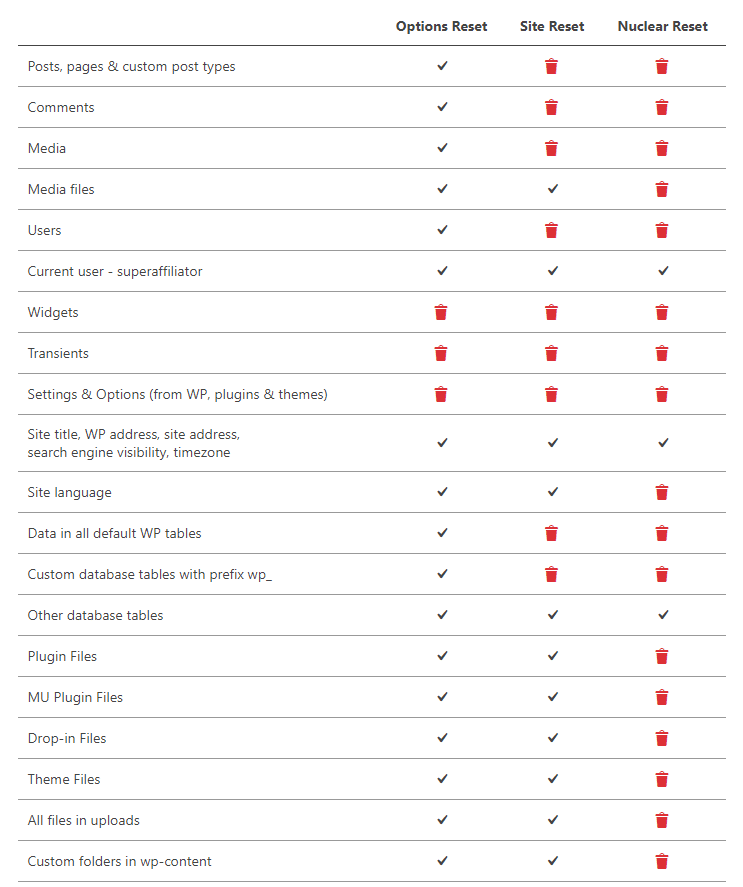 There's a few important things you need to consider:
remember, always make a backup first
you will have to confirm the action one more time
see the table above to find out what exactly will be reset or deleted
site title, WordPress URL, site URL, site language, search engine visibility, and the current user will always be restored
you will be logged out, automatically logged back in, and taken to the admin dashboard
WP Reset plugin will be reactivated if that option is chosen
Options Reset
This will basically reset all default options of your current theme and active plugins. This tool modifies the database but doesn't modify any files.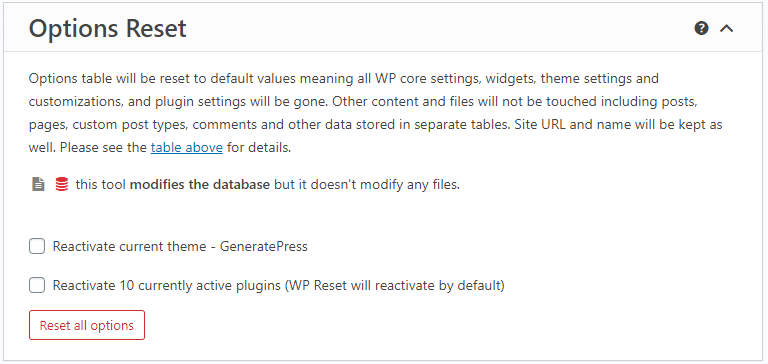 Site Reset
This is basically the same as Options Reset PLUS it will also delete all content such as posts, pages and media from the database. The (media) files itself will not be deleted or modified.
This tool modifies the database but doesn't modify any files.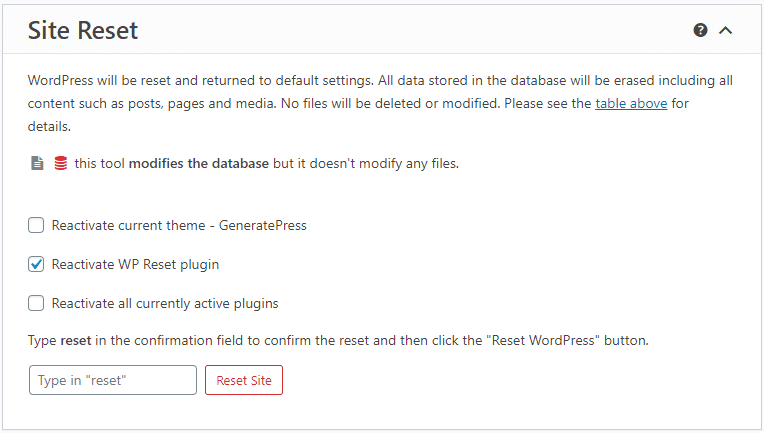 Nuclear Site Reset
The last Reset option, and most destructive one as you can see from the naming 🙂
It will delete all custom tables and files in wp-content, themes and plugins folders. It will only restore your user account after reset and basic WP settings like site URL.
By default, it will reactivate the WP Reset plugin so you can load the theme and plugins from your Collections, if you have one assigned to the website.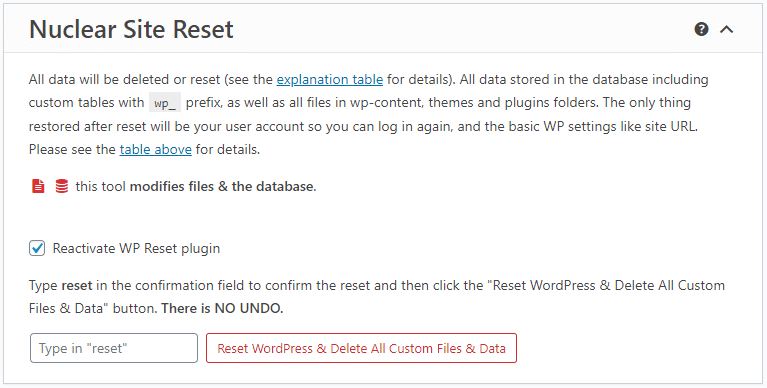 Delete Transients
Transients are temporary entries in the database that are used by plugins. Remove these database entries will slightly improve the speed of your website. Usually, nothing should break by removing this, if the developer coded the plugin correctly. Always make sure to make a backup before deleting transients.
This tool modifies the database but doesn't modify any files.

Pricing & Discount
WP Reset has 3 plans:
| | | | |
| --- | --- | --- | --- |
| | Agency | Team | Personal |
| Sites Licenses | 100 | 5 | 1 |
| WPR Cloud Site License | 20 | 5 | 1 |
| Over 25 tools | ✅ | ✅ | ✅ |
| Snapshots & Auto Snapshots | ✅ | ✅ | ✅ |
| Plugin & Themes collections | ✅ | ✅ | ✅ |
| Emergency Recovery Script | ✅ | ✅ | ✅ |
| WP Reset Dashboard | ✅ | ✅ | ✅ |
| All features included | ✅ | ✅ | ❌ |
| License Manager | ✅ | ✅ | ❌ |
| White-Label Option | ✅ | ❌ | ❌ |
| Normal Price Per Year | $299 | $158 | $79 |
| Discount Price Per Year | $149 | $79 | $39 |
| | BUY NOW | BUY NOW | BUY NOW |
One-Click Deployments with WP Reset – Get 50% OFF HERE