Dropship.io Coupon - ✅ 100% Verified Deals September 2023
Dropship.io is a popular dropshipping spy tool that allows you to discover winning products that sell. With over 2M visits per month, you can be sure that Dropship.io must be good and you get bang for your bucks after applying our exclusive Dropship.io coupon code "AW20" to save 20% on any paid plan.
Upgrading to the Basic plan cost $19/month, $29 for the Standard and $49 for the Premium plan. Our 20% discount coupon for Dropship.io stacks on top of the yearly billing savings of 40%. All plans are free for the first 7 days. A credit card is required to guarantee your free trial. After the 7 days you will be billing according to the chosen plan, unless you cancelled the subscription, which you may do at any given time if you are not satisfied with Dropship.io.
In addition to the spy tool platform, Dropship.io also offers a free chrome browser extension which allows you monitor store sales in real-time next to the product listings.
Today's coupons and deals on Dropship.io valid from September till October 2023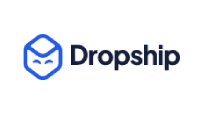 Join the Dropship.io Affiliate Program by creating an a
...More
Join the Dropship.io Affiliate Program by creating an account, then:
Verify your email address, and login
Go to the "Affiliate Program" which you can find in the footer links or under "Account" profile.
If you can't find it try looking for "Referral Program" or "Partner Program"
Less
Send this coupon to an email
This is not a email subscription service. Your email (or your friend's email) will only be used to send this coupon.
Let other know how much you saved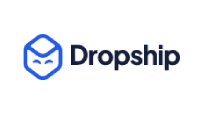 Join the Dropship.io Affiliate Program by creating an account, then:
Verify your email address, and login
Go to the "Affiliate Program" which you can find in the footer links or under "Account" profile.
If you can't find it try looking for "Referral Program" or "Partner Program"
The Dropship.io Affiliate Program is currrenlty open for registration
Earn Commissions with the Dropship.io Affiliate Program
Expires: N/A
Submitted: 11 months ago
---
Dropship.io Coupon Review 2023
Welcome to our comprehensive and detailed Dropship.io review. Inside, you'll find screenshots showcasing all its features, along with exclusive coupons and special offers as a bonus. Learn everything you need to know about Dropship.io, including its functions, why it's essential for your online affiliate marketing campaigns, and how to make the most of the Dropship.io coupon.
Product Database: Spy On What Products Are Selling
Sales Tracker: Monitor Stores Daily Revenue
Top Stores: Best Performing Stores To Spy On
Top Products: Receive The Best Products Weekly
Competitor Research: Find Who To Spy On
Portfolio: Receive Weekly Products With Potential
Dropship Chrome Browser Extension: Perform real-time product research
Free Tools: Calculators and Facebook Interest Explorer
Free Dropshipping Video Course (2.5 hours/18 videos)
24 Hour Support
Live Chat Support
Discord Community Support
5 Free Tools Available On The Website (No Account Required)
Interest Explorer: Explore hidden Facebook interests
Numbers Breakdown: Evaluate your product numbers
CPA Calculator: Calculate your CPA
ROAS Calculator: Calculate your ROAS
BEROAS Calculator: Calculate your BEROAS
Dropship.io offers three paid plans and you can try each of them for free for 7 days.
Below you can see the differences between each plan and how much it cost per month and per year, plus how much you can save when using our exclusive Dropship.io coupon to get 20% off any plan. The coupon discount stacks on top of the 40% discount you'll get when switching to yearly billing.
| | | | |
| --- | --- | --- | --- |
| | Basic | Standard | Premium |
| Price(monthly billing) | $29/mo | $49/mo | $79/mo |
| Price (monthly + coupon) | $23.20/mo | $39.20/mo | $63.20/mo |
| Price (yearly billing) | $19/mo | $29/mo | $49/mo |
| Billed annually | $228/year | $348/year | $588/year |
| Price (yearly + coupon) | $15.20/mo | $23.20/mo | $39.20/mo |
| Billed annually (with coupon) | $182.40/year | $278.40/year | $470.40/year |
| Product Database (Searches/Day) | 20 | Unlimited | Unlimited |
| Competitor Research (Searches/Day) | 20 | Unlimited | Unlimited |
| Store Tracker | 10 | 25 | 50 |
| Product Tracker | 20 | 50 | 100 |
| Product Drops/week | 20/40 | 30/40 | 40/40 |
| Chrome Extension (Stores/Day) | 15 | 30 | 60 |
| Top Stores | no | Full Access | Full Access |
| Top Products | no | no | Full Access |
| | Try 7 Day Trial | Try 7 Day Trial | Try 7 Day Trial |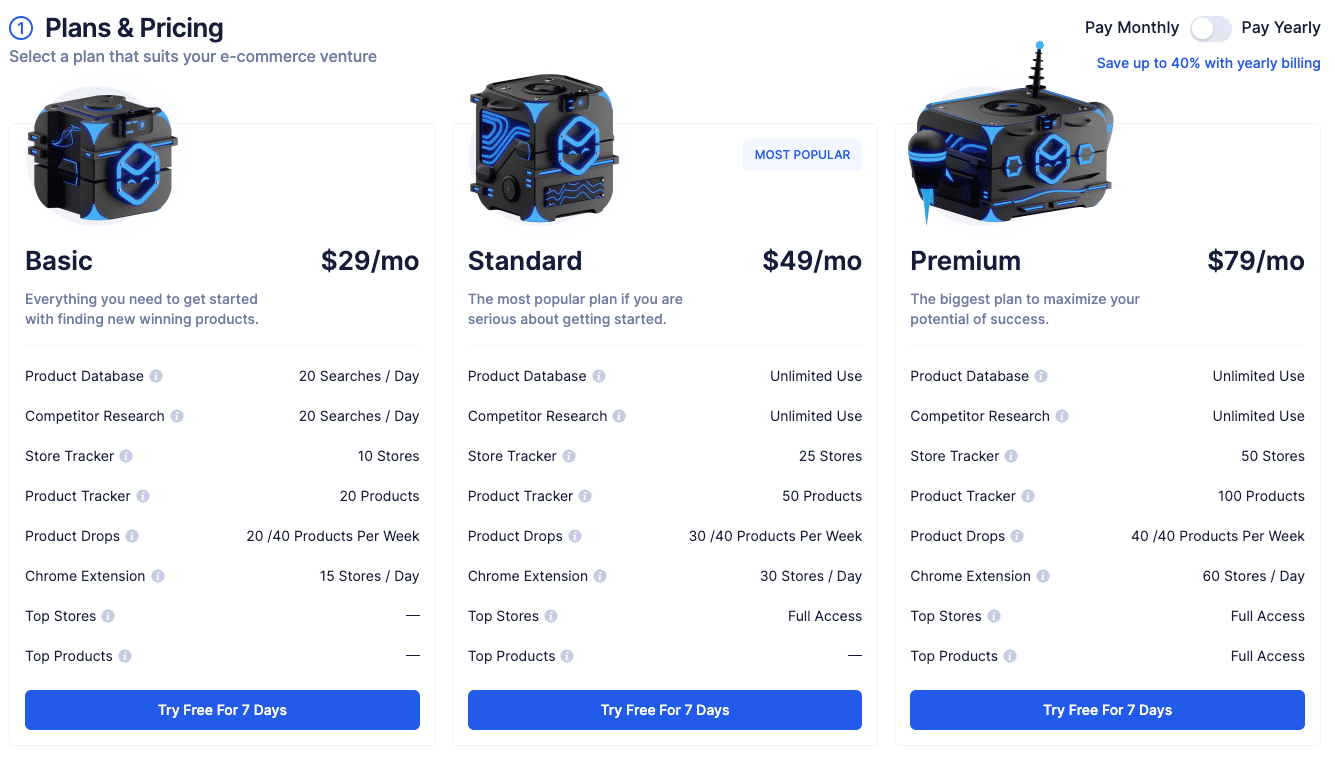 Save 40% on Dropship.io when you switch to yearly billing. Don't forget to use our coupon "AW20" to get another 20% savings on top of the 40%!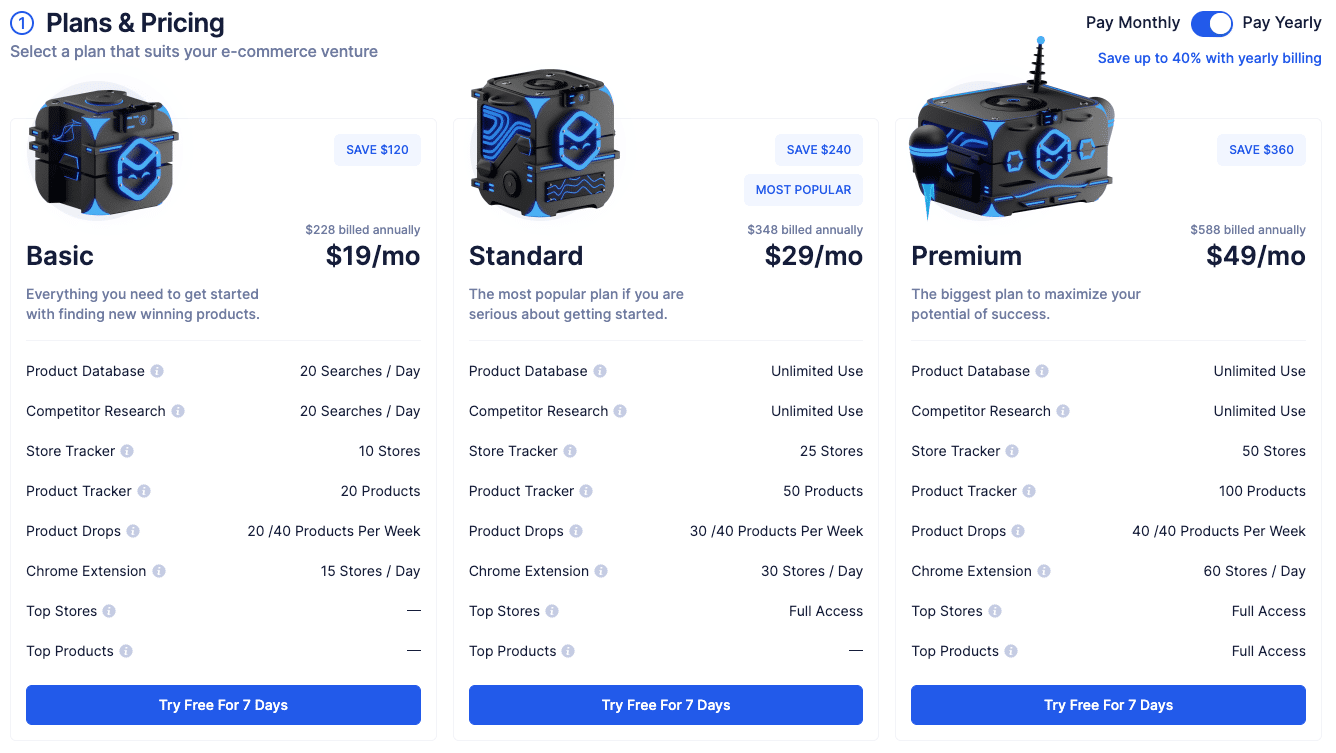 Chrome Extension - 60K Users
As you can see in the screenshot below, the Dropship.io browser extension for Chrome already has over sixty thousand users, so that is proof of how popular and amazing the tool is.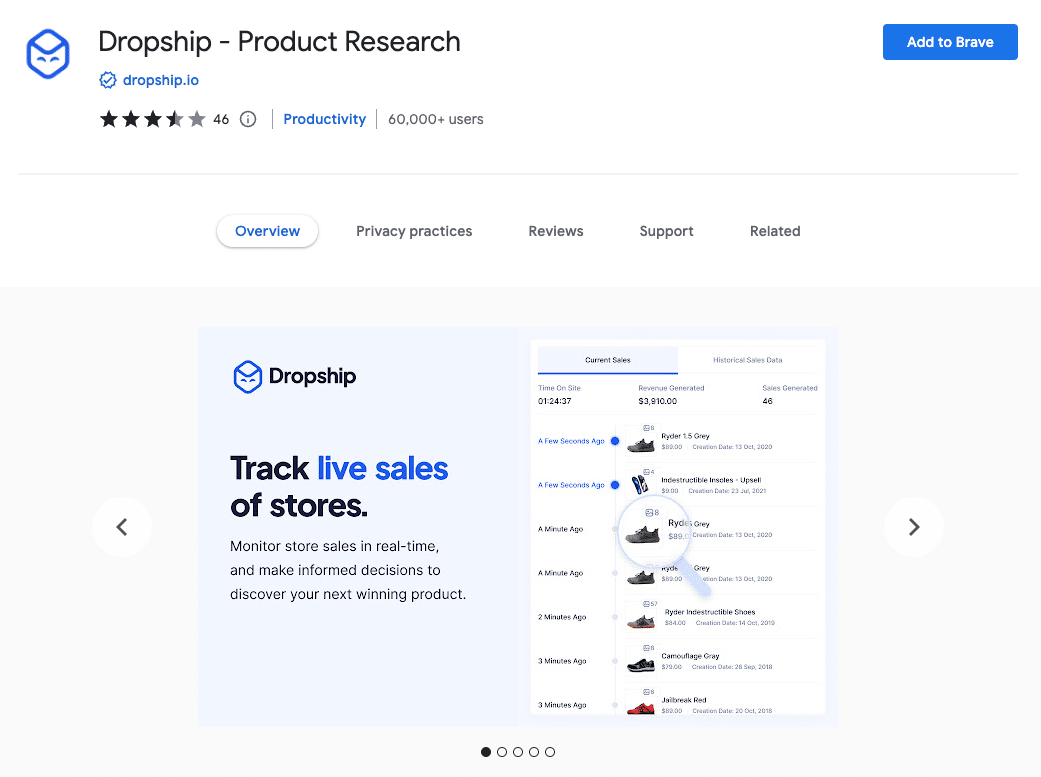 Portfolio Feature Explained
Portfolio is a curated collection of products personally selected by the Dropship.io team. Every Monday at 12 PM EST, they release a new batch of up to 40 top-performing products into your Portfolio. This effectively streamlines the product research process for you, especially when you're pressed for time, as they handle all the legwork on your behalf.
Video: introduction to Dropship.io
Free Dropshipping Video Course
What's unique about Dropship.io is that they offer a free dropshipping video course. 5 video lectures are available for anyone to view. The other 13 you can unlock by creating a free trial with Dropship.io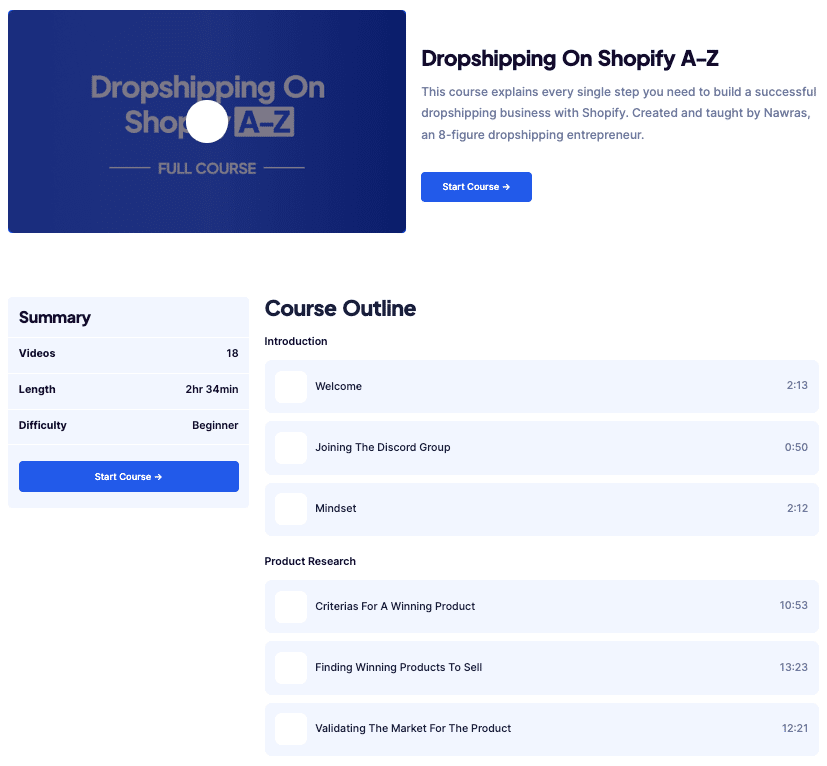 Next, you'll find the 13 video lectures that require a free Dropship.io account. After you've created an account and are logged in, you will be able to access the locked video lectures.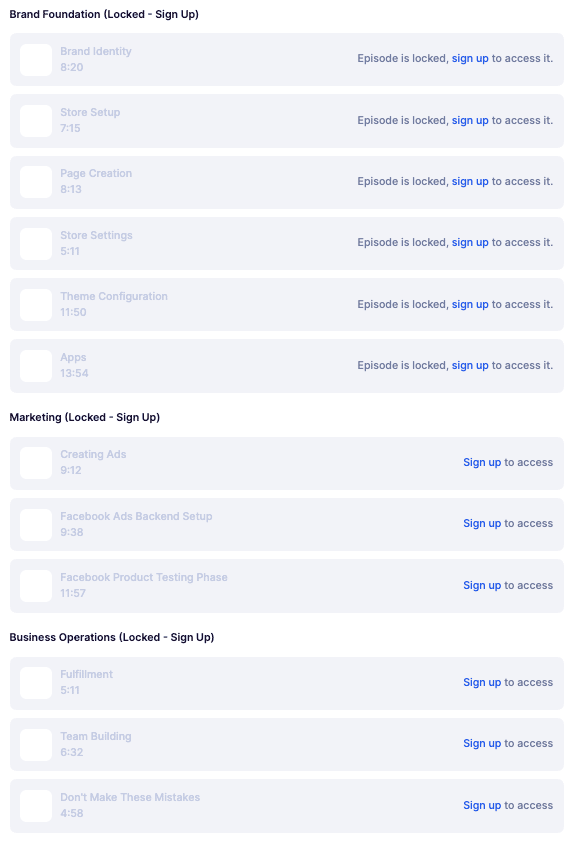 Automate Your Dropshipping Business
Dropship.io offers an all-in-one platform to automate and manage your dropshipping operations. With Dropship.io, you can easily connect your online stores and marketplaces to your suppliers and efficiently process orders with integrated inventory and order management.
Seamless Inventory and Order Processing
The platform syncs your product catalogs and inventory between all sales channels and suppliers to ensure products are always in stock. Orders are automatically routed to the appropriate supplier for fulfillment based on inventory availability. This eliminates manual order processing and ensures timely fulfillment.
Manage Your Business from One Dashboard
With a unified dashboard, Dropship.io makes it easy to get a bird's eye view of your business and manage every aspect of your dropshipping workflow. Key features include supplier onboarding, shipping management, customer support tools, and comprehensive reports on sales, profits and more.
Pros
No inventory or shipping costs: Dropshippers don't hold inventory or ship products themselves. This removes those costs from their business model.
Low startup costs: Because there is no need for a warehouse or inventory, startup costs for dropshipping are very low compared to traditional retail.
Easy to scale: Dropshippers can add new products and grow revenue without logistics limitations.
Wide product selection: By dropshipping from multiple wholesalers, a large product catalog can be offered to customers.
Focus on marketing: With handling logistics outsourced, dropshippers can focus their efforts on marketing and customer acquisition.
Cons
High monthly fees: Dropship.io has monthly subscription fees that can be expensive, especially for new dropshipping businesses.
Limited product selection: They have a smaller product catalog compared to some other dropshipping suppliers.
Quality control issues: There have been some complaints about poor quality products being shipped to customers.
Lack of brand customization: You are limited in how much you can customize product branding and packaging.
Long shipping times: Products are shipped directly from China so delivery can take 2-4 weeks.
Difficult supplier relationship: Communicating with suppliers in China can be challenging due to language barriers.
Hidden fees: Some users have complained about additional unforeseen fees for promotions, traffic, etc.
Why should you use Dropship.io?
Easy to get started: Dropship.io makes it easy for anyone to start a dropshipping business. There's no need for upfront inventory costs or warehousing.
Access to products: Dropship.io gives you access to millions of products that you can sell through your online store without holding any inventory.
Automated order processing: When you get a sale, Dropship.io automatically sends the order info to the supplier and handles fulfillment and shipping for you.
Low overhead: With Dropship.io handling fulfillment and shipping, your overhead costs are very low compared to traditional ecommerce businesses.
Scalable: You can easily scale your dropshipping business without additional investments in inventory or infrastructure.
What are the key advantages of using Dropship.io to crush your competitors?
Access to verified, high-quality suppliers: Dropship.io handpicks suppliers and manufacturers to ensure they are reliable and can deliver quality products on time.
Automated order processing: Orders are automatically sent to suppliers for fulfillment, saving you time and effort.
Low startup costs: You don't need to buy and store inventory. The dropshipping model allows you to start an ecommerce business with very little upfront investment.
Easy scalability: You can add new products and scale up your business quickly without logistics and operational challenges.
No shipping or fulfillment costs: Your suppliers handle storage, packaging and shipping orders directly to your customers.
Who finds Dropship.io valuable?
TL;DR
Ecommerce businesses that want to easily add new products without upfront inventory costs
Marketplace sellers who need fast order fulfillment from global suppliers
Brands and manufacturers that want to sell directly to consumers without handling logistics
Entrepreneurs and startups that need an easy way to launch and test new product ideas
Ecommerce businesses often struggle with the high costs and risks of holding inventory. When new products are added, substantial upfront investments must be made before sales revenue starts coming in. For small and medium businesses without much capital, this can be a major barrier to growth. Dropshipping provides a solution by enabling ecommerce sites to list products for sale without actually stocking any inventory. Instead, they partner with suppliers that handle fulfillment directly from their own warehouses when orders come in. This "just in time" fulfillment model allows ecommerce businesses to quickly add new products without upfront inventory costs, managing only the virtual storefront.
For online marketplace sellers, order fulfillment and shipping can be a major headache. Managing global supply chains and logistics for high order volumes is complex and expensive. Dropshipping makes life easier by offloading these tasks to dedicated fulfillment providers. Marketplace sellers simply upload product listings and forward orders to the supplier, who handles sourcing, warehousing and delivery direct to the customer. This hands-off approach allows marketplace sellers to scale their businesses faster across multiple channels and marketplaces without operational bottlenecks. Automation and integration tools provided by dropshipping services also help streamline order processing and tracking.
For brands and manufacturers, dropshipping opens up new direct-to-consumer (D2C) sales channels without the overheads of traditional ecommerce models. Setting up a self-operated online store requires significant investments in warehousing, logistics and fulfillment before any revenue can be generated. Dropshipping removes these barriers by enabling brands to launch D2C websites that draw inventory from third-party suppliers as needed. This allows brands to test new markets and products without upfront capital outlay. As sales grow, brands can take more control of inventory and operations. But dropshipping provides an easy entry point for D2C ecommerce, even for modest sized brands.
For entrepreneurs and startups, quickly testing new product ideas is critical but often constrained by high setup costs. Creating prototypes, leasing warehouse space and establishing supply chain contacts can slow the process and eat up scarce working capital in the early stages. Dropshipping simplifies product testing by removing these logistical hurdles. New ventures can launch ecommerce websites for their MVP products without any upfront inventory costs. Suppliers provide on-demand fulfillment as test orders come in. This fail-fast approach allows startups to validate product-market fit before committing major capital to inventory and operations. Dropshipping provides flexibility to quickly iterate on ideas using real customer feedback.
Understanding Dropship.io backstory and main objectives.
Dropship.io is a platform that enables users to easily start and run a dropshipping business.
Dropshipping is a retail model where the seller does not keep products in stock. Instead, when a customer places an order, the seller purchases the item from a third party and has it shipped directly to the customer.
The purpose of Dropship.io is to make it simpler for anyone to start a dropshipping store. The platform provides features like:

Product research tools - To find trending products to sell
Supplier integrations - To easily connect with dropshipping suppliers
Automation - To simplify order processing and inventory updates

Overall, Dropship.io aims to enable entrepreneurs to run an online dropshipping business more efficiently.
Best Dropship.io alternatives in 2023
Oberlo - Shopify's official dropshipping app that integrates with AliExpress and US suppliers.
Modalyst - Fully automated order processing and fulfillment for dropshipping businesses.
Spocket - Dropship products from US and EU suppliers with fast shipping times.
Dropified - Automation software for managing inventory, orders, and shipping across suppliers.
DSers - Inventory management software with automation features for suppliers and orders.
Dropship.io Semantics
| Category | Type | Key Features | Descriptors |
| --- | --- | --- | --- |
| Ecommerce | SaaS | Order processing, Integrations, Inventory management, Supplier management, Shipping management, Reporting | Automation, Unified platform, Dropshipping |
🎁 Get Started with Dropship.io - Sign Up for a Free 7 Day Trial!
FAQ About Dropship.io Coupons & Deals
How many Dropship.io coupons can I claim?
💡 You can only enter 1 Dropship.io coupon per account. Use the Dropship.io coupon code "AW20" at the checkout. Click on "Add promotion code", then enter our exclusive coupon code AW20 and click "Apply". Our coupons can be redeemed for an unlimited amount unless specified otherwise, so you can share it with your friends and they will also get the discount or free trial.
Do you have a Dropship.io coupon/deal for free credits or a trial?
✅ Yes, luckily we have arranged some Dropship.io deals for a free trial/freemium account.
Check them out below:
Is there an unlimited plan available for Dropship.io?
🚫 Unfortunately, Dropship.io does not have an unlimited plan. However, here are some other tools that do have an Unlimited Plan:
Does Dropship.io have a yearly discount deal?
🚫 Unfortunately, Dropship.io does not have a promotion that offers discount when you subscribe to a yearly plan.
Dropship.io Lifetime deal, does it exist?
🚫 Unfortunately, Dropship.io does not have any lifetime deal. Any site that claims to have it are bogus. Any Dropship.io lifetime deal promotion is fake and dishonest sites use it as a bait to get you clicking on their affiliate links.
Is there any special offer or bonus when I sign up for Dropship.io?
🚫 Unfortunately, Dropship.io does not have a promotion when you sign up.
Does Dropship.io have a special promotion for students?
🚫 Unfortunately, Dropship.io does not have a promotion for students.
Is there an expiry date on the Dropship.io coupon?
💡 With the exception of season offers, all of our promo deals and coupons for Dropship.io are available for an unlimited amount of time and do not expire.
Does Dropship.io offer a money back guarantee?
🚫 Unfortunately, Dropship.io does not publicly disclose that they have money back guarantee. However, you could still ask them nicely for a refund, if you are not satisfied with their service.
How many days is the Dropship.io trial valid?
💡 You can enjoy the Dropship.io trial for 7 days. You can upgrade anytime to a paid plan while still in the Dropship.io trial.
Can I use the Dropship.io coupon without entering my credit card details?
✅ Yes, you do not need to enter your payment details to take advantage of the free credits/trial.
Am I allowed to share the Dropship.io coupon with my friend?
✅ Yes, you can share the Dropship.io coupon with anyone you like and as many times as you want. It is allowed and the coupon is not exclusively for one person.
Can I pay with Paypal for a Dropship.io subscription?
🚫 No, unfortunately Dropship.io does not accept PayPal payments.
How can I confirm that the Dropship.io coupon is valid, without having to pay?
💡 When you enter the coupon, you instantly see a confirmation that it is valid. At this stage, you do not have to enter any payment details. Sometimes, it will immediately show the discount on the page when you open one of our special offer links.
Can I combine Dropship.io coupons to get more discounts?
🚫 No, you can only use one Dropship.io coupon at a time. However, you can stack the coupon on a yearly discount to save even more on Dropship.io.
Does Dropship.io have an affiliate program?
✅ Yes,you can create an account with Dropship.io, then verify your email. Once you are logged in, look for the "Affiliate Program" website. Sometimes it's called "Referral Program" or "Partner Program".
I have a question about Dropship.io, can you help me?
✅ Sure, just submit your question on our contact page and we will get back to you as soon as possible.
Is it possible to submit a coupon or special promotion for Dropship.io?
✅ Definitely, you can use the form below to submit your coupon for Dropship.io. We kindly request you to submit only valid coupons. If you are the site owner and would like to be listed with your app/service, you can use the contact form and we'll be in touch with you.
🎁 Subscribe Now to Dropship.io and Get 20% Discount on Your Plan