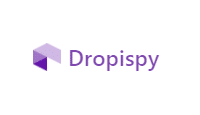 Exclusive: This coupon can only be found at our website.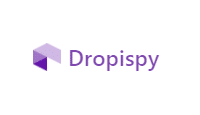 $125 Dropispy Coupon
Copy this code and use at checkout
Use our coupon to get a $125 discount on Dropispy Business.
Expires: N/A
Submitted: 9 months ago
---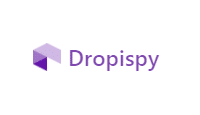 Exclusive: This coupon can only be found at our website.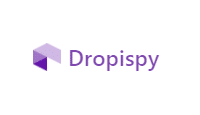 50% Dropispy Discount Coupon
Copy this code and use at checkout
Use our link our coupon to get a 50% discount on Dropispy
Expires: N/A
Submitted: 10 months ago
---
Search Filters
Dropispy has 14 Search Filters:
Text search
Post creation date
Media type
Page name
First seen date
Last seen date
Countries
Language
Gender
Age
Domain
Ecom Platform
CTA
Reactions

Number of Likes
Number of Shares
Number of Love
Number of Haha
Number of Anger
Number of Sorry
Number of Wow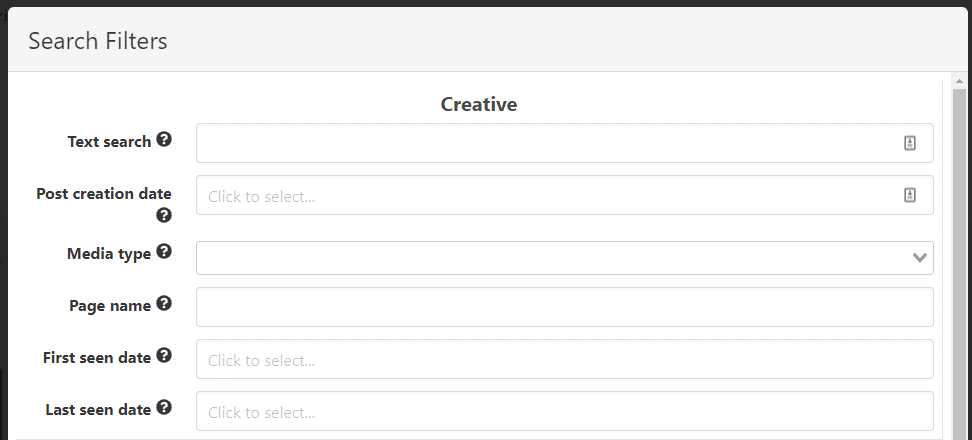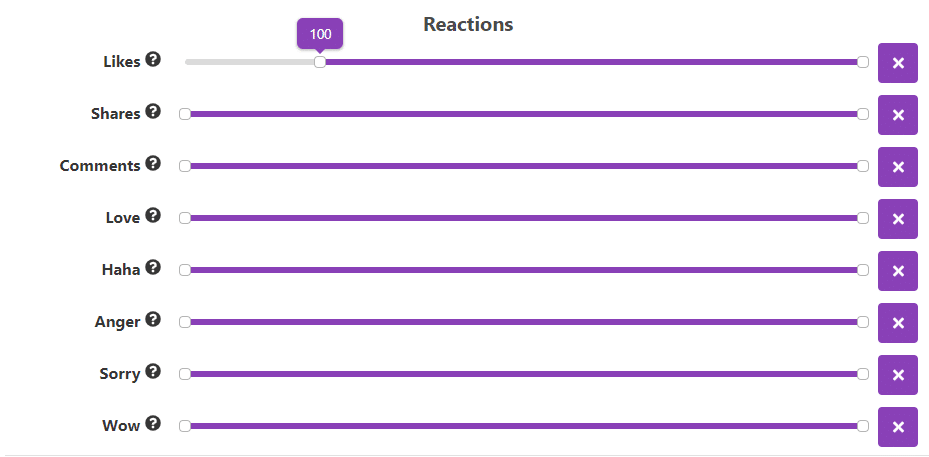 Pricing
There are 3 pricing plans:
Free

Chrome Extension
Download media
Basic Filters

Premium – EUR 29.90/month

Everything in Free plus:
Advanced Filters
Audience Metrics
Shop Spy Tool

Business – EUR 249.90/month

Everything in Premium plus:
API Access
Basic Filters
With the Free plan, you have access to basic filters including First and Last Seen Date, Language, Gender, Age, Domain, Call to action, and Reaction Metrics.
One important filter is missing and that is the Keyword Filter. To use this you need the Premium or Business Plan. The Free plan is a good way to get a feeling if Dropispy is the tool you need. If you plan on using it more you can upgrade to Premium so you get the Advanced Filters you need.
Advanced Filters
The Premium and Business plan has Advanced Filters like Search by Text, E-commerce Platform, Post Creation Date, and Page Name.
These search filters are crucial to find the best ads tailored to your needs.
Example Results
We did a test to find winning products. It is very easy and Dropispy gives a lot of results with up-to-date data.

Filter settings
Text Search: shirt
Ecom Platform: Shopify, Magento, WooCommerce
Post Creation Date: 01/12/2020 – 12/12/2020 (last week)
Sort By: Likes (DESC)
After clicking Search we got 7 results back, you can see 6 of them here: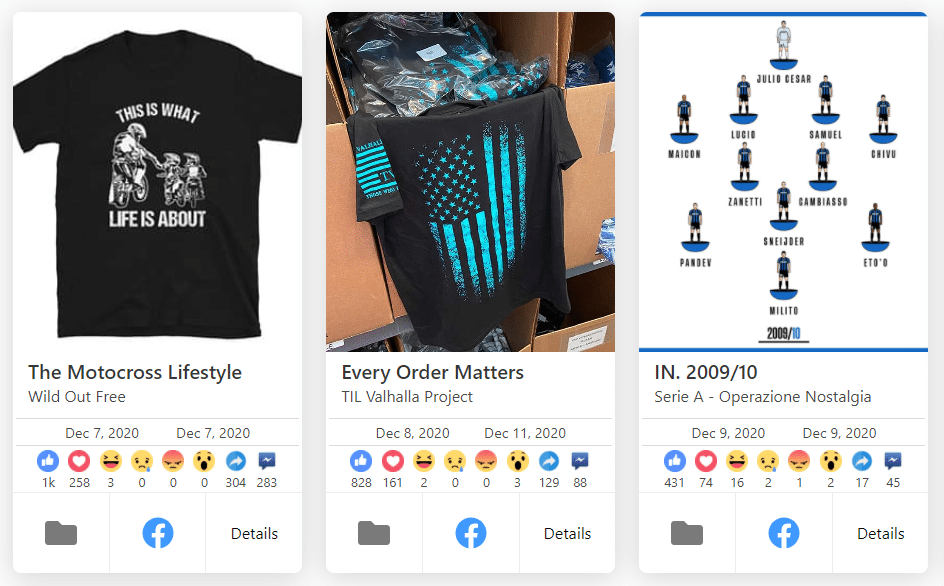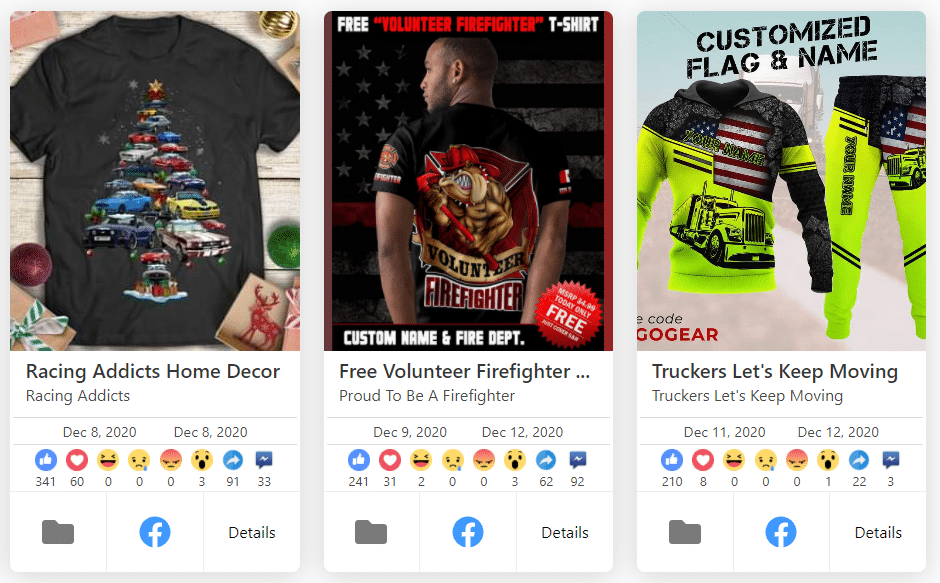 As you can see, you can conclude that shirts for men about Motocross, Bikes, Racing, Firefighters, Trucking are the most popular.
Shop Spy Tool
This feature is very useful to find popular Shopify stores so you can see how they build their store and replicate and improve it.
Here is an example to see the top Shopify stores based on Alex Rank Global.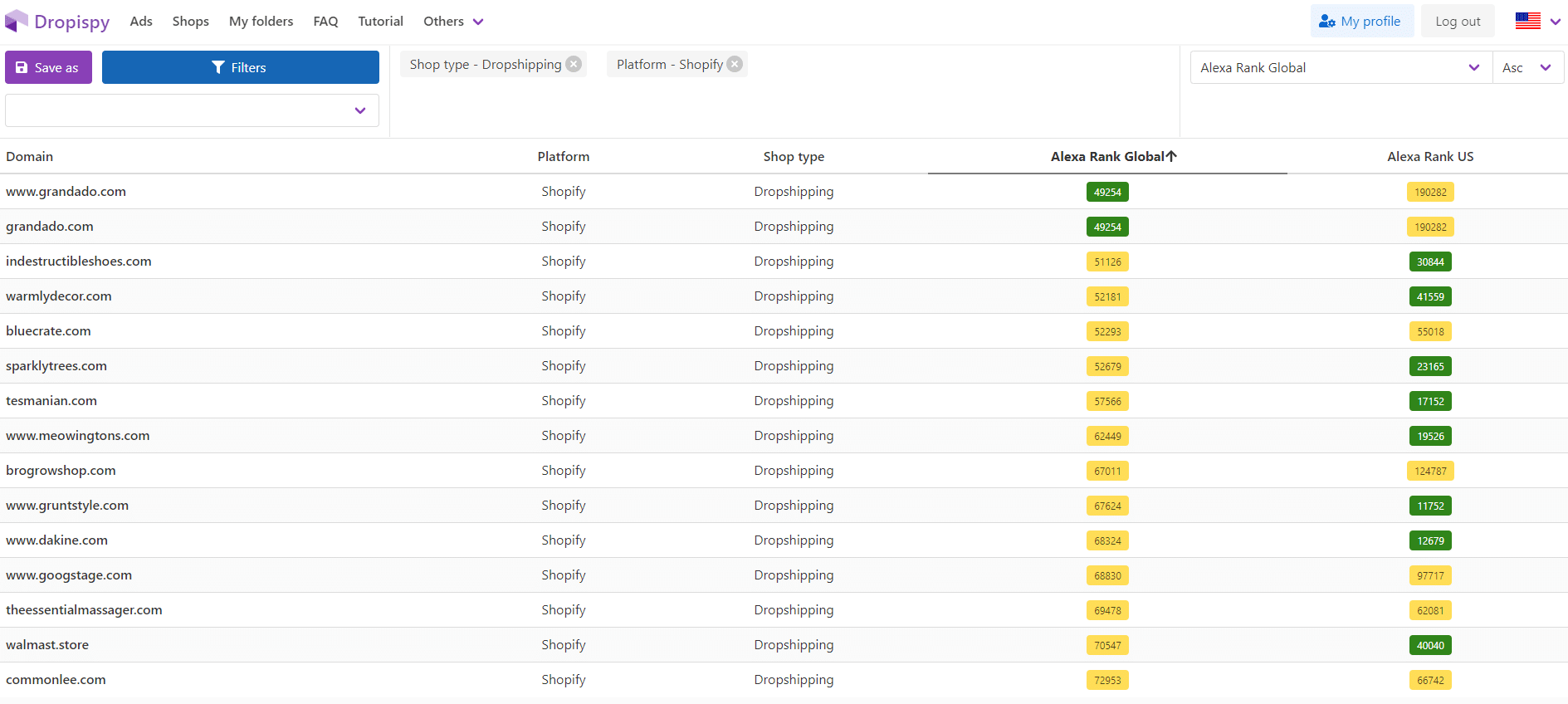 API Access
If you want to integrate Dropispy in your own tool or CMS you can upgrade to Business and get API access to Dropispy.