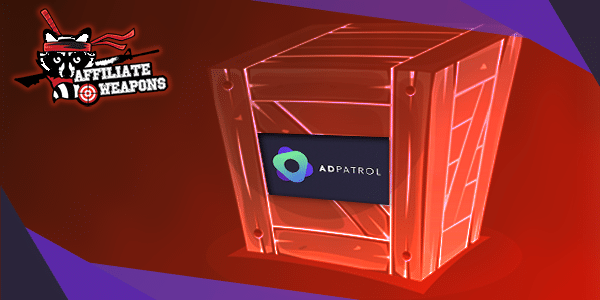 AdPatrol is one of the tools that have revolutionised the way of doing online marketing. It is an amazing platform, simple and friendly with the online marketer.
Also, AdPatrol has a differential factor in the reduction of research time.  Saving time on these tasks allows the online marketer to focus on the analysis, optimization, and execution of their campaigns.
In this article I'm going to show you the full futures and step by step tutorial of AdPatrol.
The numbers support the effectiveness and importance of this tool
You will have at your disposal more than 50,000 ads added daily and unlimited access to their ad bank with information of more than 100 countries
Their Facebook ads database is growing daily. Adpatrol experience provides you new digital marketing ideas constantly
Their database is the largest you will find
You can compare the effectiveness of the ads, segment your searches, find points in common with campaigns that share your marketing vertical. Also, you can access campaigns verified records to analyze the performance
Quickly identify success patterns and apply them to your campaigns, saving time and money immediately
How to use AdPatrol?
It is important to review the main features that AdPatrol provides. We are going to do a tour, to be able to use this tool in an ideal way.
Become familiar with the design of the platform, identify the drop-down tabs on the main screen, and explore the platform.
SEARCH FILTERS
In the filter search engine, you can find the different options that AdPatrol gives you to browse in the database:
You can search by date type between certain dates
Ad seen
Ad post created (Ad posts are newsfeed only)
You can search by
Keywords
Advertiser
Publisher
You can use exact phrase match keywords to really nail down your competition's campaigns
You can search for your target
On the landing page
On the advertisement
You can sort by
Newest
Running longest
Reach
Likes
Comments
Shares
You can filter by
Over 100+ countries,
Ad type: Between image or video ads
Ad position: Newsfeed and side column
You can select landing page properties
You can filter by affiliate network
Admitad
AdStart
Advertise
Affiliati
Affiliaxe
Alibaba
Assurance
Big Bang Ads
BinPartner
CasinoRewards
ClickBank
ClickDealer
CPAGrip
CPA Matica
Fluent
GiddyUp
Gotzha
H8M8
Insparx
Leadrock
Max Bounty
MediaForce
Mobidea
MOBIPIUM
Mobusi
Oasis
RewardsAffiliates
vComission
VictoriaDates
VikingClicks
You can filter by tracking system
AdsBridge
BeMob
Binom
CPV Lab
FunnelFlux
iMobiTrax
Kintura
Link Trust
Peerclick
Prosper202
Redtrack
Thrive
Voluum
You can filter by e-commerce platform
Magento
Shopify
TeeChip
Teespring
Teezily
WooCommerce
You can filter by funnel systems
ClickFunnels
Leadpages
Samcart
BEGIN WITH THE SEARCH FUNCTION
Now let's search what you need!
For example, if you want to find some ads of one of the affiliate network, Casino Rewards has in the last 30 days.
Just find the right filters and start playing with them:
If you are satisfied with the filters combinations, and you are seeing the results you want. Then identify ad that catches your attention and delves into its details with just a couple of clicks
The ad creative will have text, image, and title as the main base
More convenient, More strategic
If you like these ads, you can bookmark by clicking heart icon
When you click MORE ADS BY THIS PAGE button, you will see similar ads by the same advertiser
When you click ORIGINAL POST, you link to these ads in Facebook
Here are more tips
You can sort landing pages by newest, most seen or running longest first
You will have access to a screenshot of the landing page
If you decide to download, you can have in a ZIP file the Images, CSS, Javascript
You as a user can redirect to the base URL and analyze the digital source of the campaign
Let's move on other part of this page.
Can you notice something interesting here? Social engagement, Ad reach, the weekly trend to have a fresher view, and the country pie chart.
Pricing
Acquire this powerful tool for $ 299 / mo
All the futures for one simple price:
Unlimited access to 15 MB of Facebook ads campaigns
Discover the trends of eCommerce products
Have detailed access to the best past and current affiliate market campaigns
Save money by testing campaigns, get the formula of the success for your market vertical
Know new market niches and new business opportunities
Stimulate your creativity to improve your business
Download landing pages
Use advanced research software & take advantage of multiple filtering options
Save the ads you like best and have them as an important reference for your projects
Luckily we have a $50 discount coupon
Take advantage of AdPatrol today!