Here you will find a comparison and reviews of the Top 16 Best Cloakers in the world, updated for 2020.
Keeping accounts alive is getting harder and harder nowadays with Facebook Ads and Google Ads. That's why you need to equip yourself with the best Cloaker that has the most advanced filters and up-to-date internal databases.
Spy Tools like AdSpy are popping up like mushrooms and expose your profitable crypto landing pages. You need a Cloaker to stay hidden from these bots and show them your safe site instead. There are only a few detection tools out there to detect Spy Tool crawlers.
Cloakers Comparison Table
---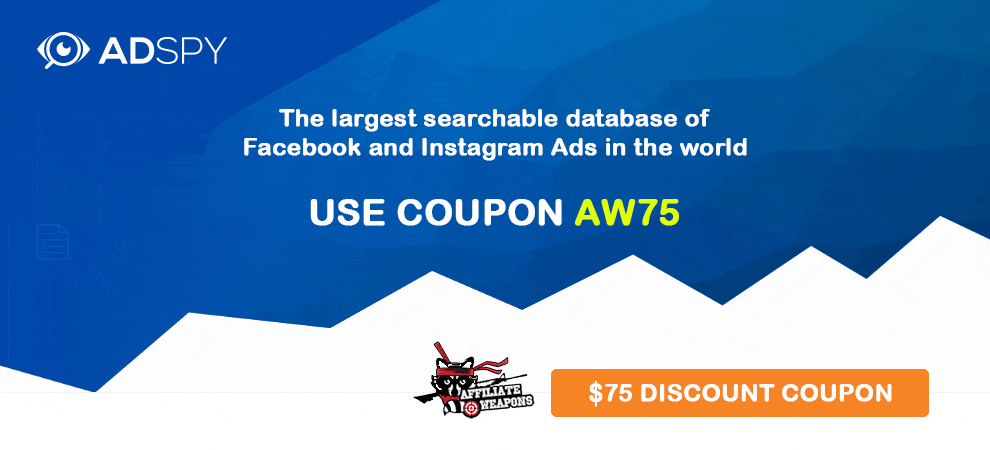 ---
#1) LeadCloak
LeadCloak offers Campaign Packages with unlimited clicks. You are only limited by the number of active campaigns at once.
This is especially convenient if you have one profitable campaign that you wanna scale as much as possible. With the profits, you can climb up the ladder and afford the bigger packages to increase the active campaigns.
In addition to campaign packages, LeadCloak also offers Clicks Packages where you "Pay-As-You-Go" starting from $299 for 150,000 clicks.
This is usually for starters that want to try LeadCloak and make it work. The cheapest Clicks Package is $100 less to step in compared to the Campaign Packages.
Features
– Unlimited campaigns
– Detailed Click Log
– JavaScript CDN integration
– PHP integration
– WordPress plugin
– API access
– City level GEO Filter
– Fast IPv4/IPv6 Filter
– Weighted URL rotation for split testing
– Tracker integration
– URL query parameter filtering
– CSV exports
– Real-time stats with hourly granularity
– IP type filter – corporate, datacenter, residential etc.
– HTTP referrer filter and logs
– Device filter
– OS filter
– Browser filter
– ISP/ORG/Carrier filter
– User-Agent filter
– PageSentry – Protects landing page
– VisitorCap – Landing Page Frequency Capper
– CloakMatic – Smart Campaign Activator
– Custom Filters
– WebRTC-based IP Leak Detection
– IPv6 support
– Chat support
Campaigns Packages
| | | | |
| --- | --- | --- | --- |
| Start – $399 per month | Professional – $619 per month | Premium – $1199 per month | Enterprise – $1999 per month |
| Up to 5 active campaigns at once | Up to 10 active campaigns at once | Up to 20 active campaigns at once | Up to 40 active campaigns at once |
Clicks Packages
Starter – $99
Professional – $299
Premium – $599
Enterprise – $999
$99 / 24.5k clicks
$0.004 per click
No Live Chat Support
Discontinued
$299 / 150k clicks
$0.002 per click
Live Chat Support
$599 / 600k clicks
$0.001 per click
Live Chat Support
$999 / 1,250k clicks
$0.008 per click
Live Chat Support
Use Coupon AW10 To Get 10% Discount On LeadCloak
---
#2) Traffic Armor
One of the longest-standing cloakers in the industry: Traffic Armor.
Traffic Armor's key features: Geographic Rerouting, Blacklist Competitors, Block Bots & Spy Tools and Stop Fraudulent Visitors, is packed with tons of filtering options.
One of their main advantages are:
No Technical Skills Needed
Unnoticeable Visitor Testing
Pre-Loaded "Global" Databases
Extremely Fast Checks
Build Custom Blacklists
Upload Your Own Blacklists
Paid Databases for Accuracy
"Denial Reason" Breakdown
Massive Capacity & Redundancy
Ability to Process Tens of millions of Visitors Per Day
Traffic Armor has 6 different pricing options, the bigger the package, the cheaper the cost per click.
Pricing
Small – $129
Medium – $299
Large – $599
– 32,500 Clicks
– $0.004 Cost Per Click
– Ideal for <1,000 daily clicks
– 150,000 Clicks
– $0.002 Cost Per Click
– Ideal for <5,000 daily clicks
– 599,000 Clicks
– $0.001 Cost Per Click
– Ideal for <20,000 daily clicks
Biweekly – $599
Weekly – $599
Daily – $599
665,000 Clicks
$0.0009 Cost Per Click
Ideal for <50,000 daily clicks
2 Billings Commitment
705,000 Clicks
$0.00085 Cost Per Click
Ideal for <100,000 daily clicks
4 Billings Commitment
750,000 Clicks
$0.0008 Cost Per Click
Ideal for <750,000 daily clicks
7 Day Commitment
Carry-over
Unused clicks are carried-over to subsequent periods and never expire.
Exclusive
Traffic Armor is very selective about their clients. Only a limited number are accepted to help their existing customers maintain an advantage over their competitors.
All new accounts are subject to manual review.
---
#3) Keitaro
Keitaro is a relatively cheap self-hosted tracker + Cloaker all-in-one.
Take a look at Keitaroo's features:
Intelligent Split Testing & Rotators
Flexible Actions
Easy to Navigate Detailed In-Depth Stats
All Type of Traffic Sources Compatibility
All Type of Affiliates Model Compatibility
Link Protection
Unlimited Users Support
APIs
Extensibility
Speed & Accuracy
Technical Support
One-Click Installation
Unique Features
One of their unique features is the ability to create your own action scripts, filters, and macros.
Another benefit is you pay only a fixed price for unlimited clicks because Keitaro is a self-hosted tracker.
Basic – $25/month
Pro – $40/month
Business – $70/month
Basic Features
Free SSL
Data Privacy
Technical Support
Lifetime Software Upgrades
30 Days Money-back Guarantee
Multiple Tracking Domains
1-5 Additional Users
WordPress Integration
Click API
Custom Actions and Redirects (PHP)
Custom Macros (PHP)
Priority Support
More Than 5 Additional Users
Branding Features
Admin API
Tracker Will be Installed by Our Team
* prices may be subject to VAT (Value Added Tax) in the EU
Use Coupon AW20 To Get 20% Discount Keitaro