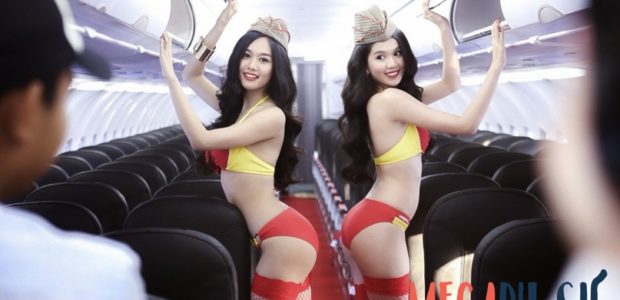 Take a look at this case study on a campaign targeting Vietnam from MegaPush themselves:
---
AP: dr.cash
Offer: Penirum
Period of pouring: 01.03.19-07.05.19
GEO: Vietnam
Spent: 1982,33$+541,09$+3490,44$ ≈ 6013,86$
Income: 2525$+663$+3955,20$ ≈ 7143,20$
Profit: 542,67$(ROI ≈ 27,38%) + 121,91$(ROI ≈ 22,53%) + 464,76$(ROI ≈ 13,32%) ≈ 1129,34$(ROI ≈ 18,78%)
Hi everyone! Sorry for not writing for a long time, I was stuck in the arbitrage routine. And finally, I concentrated all my power and soon there will be more cases and articles.
Today, we'll talk about push notifications again, about how to create them, how long the connections live in them, about everything from the beginning to the end. All this I will show you in the case of Vietnam.
If you ask me why all my cases and articles are on the example of Asia, my answer is simple: the traffic is a chip there and the target audience likes to order online especially potency things!
So, let's start! I'm always looking for a new offer, in arbitrage, it is very important. I've searched all affiliate programs and one of these days I saw a new offer on Vietnam. Immediately, I created a pair of campaigns on the mobile and pc in MegaPu.sh, because there is high-quality traffic in big volumes. Some creatives instantly started to give very cheap leads, approve was also 30-40%, the traffic was good for the ad campaign and my pay bump was raised twice during the pouring period. I've been pouring since March with stops, from all feeds, disabling not converting. I did breaks while approving and conversion rate fall and the target audience has time to upgrade and relax after which the approve and conversion rate began to please me again. At first, I was pouring on COD then on CPL, till the ad campaign did not need a stop for quality. The peculiarity of push notification is that the target audience quickly fizzle out, but if the network updates the base adding fresh subscriptions, then the target audience quickly gets updated and the offer comes to life again.
And now about the creatives, many people use a picture of pills and sometimes it works, but it is better to explore the target audience and its peculiarities before creating the ad campaign.
Vietnam is a communist country, which means that they believe in the party and everything connected to the State. So that's why I used icons with the emblem of the party and the flag, and to my joy, the creatives showed a great result. The texts were translated to me in AP. The creatives about potency worked better.
Here is the best:
Well, now the statistics from the tracker, probably not complete. I changed the trackers since the first one didn't uphold. With a full tracker, the profit and ROI would be more. Here is a screenshot which I found on the 1st tracker.
Here is another one from a new tracker.
I think that's all, wish you a lot of profit.
---
As you can see, the ROI is not very high with only 18%. But this is a volume game where 18% of 7.1k is still more than 1000 dollar profit.
You can view the original post here.