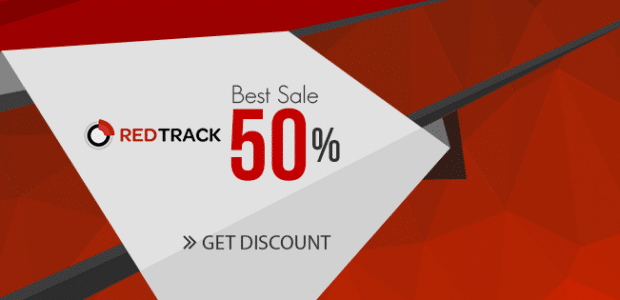 Black Friday and Christmas are right around the corner! Isn't it the best time in affiliate marketing to increase your profit?

With all the advanced solutions have been implemented this year, RedTrack team makes an unprecedented offer to all quality ad tracking fans

Till November 29 you can purchase any annual RedTrack subscription plan with almost 50% off. Pay for 6 months and get the next six months for free!

Choose your favorite plan here
With a great Black Friday price on you also get:
real-time reporting with 30+ data points about every click;
easy integration with 100+ advertising and affiliate networks;
automated traffic distribution & optimization based on performance;
built-in bot monitoring tool; 
fast support and free on-boarding.

The prices start at $294. Check it yourself!